If you want to build a professional online store, then you'll often be recommended Shopify. But can you use their services for free and are there any other free alternatives?
So, is there a free version of Shopify? No, there is not currently a free version of Shopify. Similarly there is no other platform nor way to build an online store and run it for free. For Shopify, the cheapest store front starts at $29 per month. However, Shopify do offer an all-inclusive 14 day free trial which let's you use all of the features and functionality of the platform. You do not need to enter a credit card and you can cancel at any time.
Running my own eCommerce store through Shopify, I would strongly recommend that you at least sign up and give it a try.
Shopify contains all the tools and features you need whether that be store design, customizations, payment processing, reporting and much more. Everything is possible through the platform (instead of requiring third party software) which makes the entire process much easier to manage.
For me, Shopify is a must. But why is this so and how can it benefit you and your business?
Let us now explore the platform on greater depth starting with some information on their Free Trial offer!
Shopify Free Trial
One of the most exciting aspects of Shopify is that they offer all new customers access to a 14 Day complimentary Free Trial.
The Free Trial is all-inclusive – meaning you can use all of the tools and features during this period. You do not need to enter your credit card and you can cancel at any time during the 14 days.
During the 14 day period, you can get on a plan and that will only start at the end of the trial period (not before). In fact, if you decided not to select a plan for whatever reason your store will pause and be put on hold. You can leave it from there and no work is required on your part to shut it down. That will automatically happen in time.
If you did decide you wanted to continue, you have 30 days to select a plan and continue where you left off.
Signing up to the Free Trial is easy and only takes a matter of minutes. All you need to do is visit the official Shopify Website, enter your email address and click the "start free trial" button.
From there a simple and short (3-4 questions) will appear and this will help you to set up your store effectively.
From there, you will be in the backend of Shopify and ready to build your new ecommerce store!
Here's some suggestions to help you get the most out of your Free Trial:
Test and Explore
Use All Of The Features
Contact Support With Questions and Issues
Shopify Pricing
So, your Free Trial ends – what's next. It will be getting on a paid plan to keep your store live and ensure you can take orders from customers!
Thankfully, Shopify have a tiered pricing system so that you can get on a plan that's best for your needs and preferences. Each plan on the tier caters for a different audience and size of business.
Shopify is competitively priced and offers some of the best flat monthly rates.
Here is some of the main features of the plans and what each one enables you to do:
For the most part, if you are an individual or small business, then the basic plan typically will suffice.
It is only when you scale, need added staff accounts, advanced reporting and you want to reduce the rates on your payments that a Shopify or Advanced Shopify plan can be considered.
So at the minimum, $29 per month will enable you build your store, host it on the Shopify servers, get you set up with an SSL and enable you to upload an unlimited amount of products and sell them to your customers.
But there are some additional other costs that you will need to consider.
While Shopify will give you a free domain to use, it will not be brand-able nor look professional. The free domain will include the .myshopify.com extension. The good news is that you can change it.
To build a credible store, it is recommended to register your own unique domain which you can do through Shopify or a third party registrar. This will cost you between $8-$15 (with annual renewal). Thankfully, I also have found an excellent strategy for getting a domain name for 50% of Shopify price! Click here to see what you can do.
Moreover, other costs to consider are any other paid apps for added store functionality. These are completely optional but may incur a monthly recurring charge. Typically this starts at $5-10 per app per month.
If you are looking for more information, my how much does it cost to run a Shopify store, will give you a more complete breakdown on what you can expect.
Best Shopify Features
Shopify comes with a wealth of features right out of the box that you can use on both the Free Trial and any one of the free plans.
Here are the key features of Shopify and why you should consider it:
Intuitive, easy to use platform – Shopify was designed to be used by complete beginners all the way through to web designers and developers with coding experience. Every change you make can be done without the need to touch any code.
Completely customizable store – you can build a store from scratch quickly and completely customize it to how you want it to look and feel. There are various free themes that you can use to instantly add a style, templates and designs to your various pages (homepage, product pages etc) .
Apps and Extensions – there are thousands of free and paid apps to expand the the functionality of your store and enable you to do more things, or add specif integrations.
Accept Payments – using Shopify's own payment provider, PayPal, Stripe and dozens of others.
An entire blogging platform – housed within your store to use for content marketing to acquire website traffic and visitors.
Reporting and Analytics – so you can understand your store traffic, customers and gather insights and opportunities.
A dedicated Support team – who are available 24/7 to answer your questions no matter what Shopify plan you're on. These are experts based all around the world who can help you set up, design, and market your store.
Shopify Alternatives
This article would also not be complete without a look into some of the other platform alternatives for building and managing a store online.
Generally, there are not many platforms that can do all that Shopify can do. While there are other solutions, few can provide all of the functionality and features like Shopify does all in one place and under one standard and flat monthly rate.
Perhaps the main, most often used alternative is WooCommerce. This is not actually a standalone platform but a plugin that you can install on your WordPress site.
So while the plugin can be installed and the features are free, you will still need to pay for website domain registration, hosting (which can be expensive at the traffic levels you are looking to acquire) and potentially an SSL certificate.
The cheapest way to build an eCommerce store with WooCommerce would be through a hosting package like BlueHost. If you were to sign up through my link you can get a one-click WordPress install, free domain, SSL and hosting for just $4 per month.
From there you would need to build out your site, install the WooCommerce plugin and begin importing products, optimizing your store front etc. There's typically more work involved and you may need to pay for some of the premium Woocommerce add-ons but all in all it can be cost-effective.
For the most part WooCommerce is a bit more challenging to use and somewhat clunky. Getting your store to look professional and minimal like you can on Shopify is harder than at first seems. There's no store out of the box like with Shopify. You also need to set things up, which can be technical. There is also no dedicated support and if you run into any issues its up to you to fix!
Other alternatives includes platforms such as Commerce HQ but consider that this is more expensive than what Shopify provide (starting at $99 per month).
Final Words
Shopify is the most widely used and recommend eCommerce platform. For a reason.
They provide a wealth of features and functionality and enable you to build, manage and scale a professional looking store all from one account and all in one place.
There's a whole host of features that you get in included in all of the levels of plan. Anyone can use Shopify and it doesn't take long (1-2 hours) to have a store ready to receive customers.
When you consider that hosting, an SSL, payment processing and reporting capabilities come included (and already set up), you realize the plans come at great competitively priced rates.
For me, Shopify has enabled me to build and scale an online eCommerce business far more quickly and effectively than I would have been able to on my own.
Why don't you see for yourself, by jumping on a 14 Day Free Trial and seeing how powerful this platform really is.
Test it, have a play, and then make your decision from there.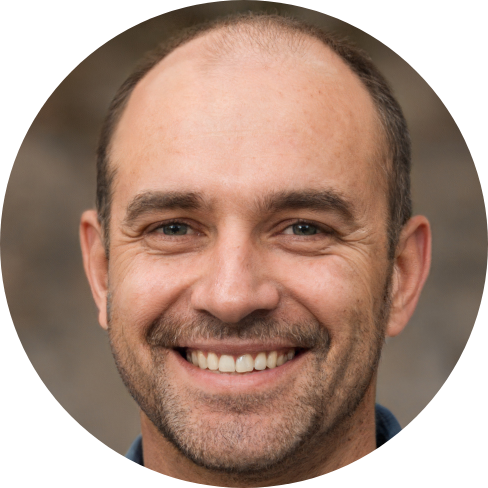 Hey, I'm Jeremy; a seasoned entrepreneur that has been earning his full time income online since 2005. My online business portfolio includes eCommerce stores and affiliate marketing niche sites. I also make money through Blockchain and Crypto. I created Unrivaled Review to share my knowledge, experience and recommendations for anyone looking to pursue such ventures.