If you have stumbled across Franklin Hatchett on YouTube, then you may be interested to learn more about him. Specifically, what are his methods, strategies and courses like? This Franklin Hatchett review will be looking to help you get a better understanding of who he is and help you to identify whether he is worth subscribing to and potentially purchasing a product or two from.
Franklin Hatchett has built various income streams online, facilitating a multi-million net worth in the process. His focus is primarily on making money online, and he is a huge advocate of building passive income streams. On top of this, he seeks out business models and opportunities that can be started quickly, affordably and even by beginners.
Franklin Hatchett On Social Media
Franklin Hatchett is perhaps best known for his YouTube channel. It is likely the way in which you discovered him and the impetus for why you started researching him and landing here.
This is how I personally and originally discovered Franlin backing 2015. He was one of the first to be discussing the dropshipping business model which he found a lot of early success with.
In fact, a lot of his early content is being used and recycled today by other content producers.
Franklin's YouTube channel has become one of the largest and most active in the 'make money online' niche – serving over 250k subscribers. His content is focused on numerous techniques, methods and opportunities all of which can help beginners and more advanced entrepreneurs alike.
Franklin is a huge advocate of both Affiliate Marketing and Dropshipping which serves as the basis of his content. He actively pursues these models personally; often citing his websites and stores within his content. You often see his proof of earnings in such material.
For example, he has found huge success with the ClickFunnels Affiliate Program, becoming a 2 Comma Club Award winner (generated over 1 million in sales for the ClickFunnels platform) for such pursuits. He has a lot of videos explaining the process and how he has managed to earn such significant recurring commissions.
Franklin has released two core training programs which outline how to succeed with each business model.
Both courses are routinely updated with new content and can be picked up for an affordable one off price ($197-$297) depending on the version you opt for.
Franklin Hatchett Affiliate Marketing
Affiliate Marketing has been one of Franklin's primary sources of income online. It is a tried and tested business model that is being used by some of the largest organisations all the way through to new and beginner solo entrepreneurs.
As just one example, the Wirecutter (started in 2011 and an affiliate marketing website) was acquired by the NY Times in 2016 for $30,000,000!
This is just one example of many where websites have been used to generate 6 and 7 figure incomes through the promotion of other brands products (whether physical or digital).
Due to the fact that commission structures can be very high (40-75%+ per sale depending on the program), you can promote reputable high selling products, there are minimal costs to get started and grow, it can be very lucrative.
It also has the benefit of being passive if researched and correctly applied. Once an asset is built (i.e. a website) and content and been produced; it can generate income for years and years. It has a compounding effect.
Savage Affiliates is the course Franklin has released to teach this business model and how he is using it to earn almost a $1000 per day in affiliate commissions.
He is a practitioner, an active affiliate marketer himself, using these very strategies to earn over $10k per month, consistently. His YouTube videos show such evidence of his dashboards, shown in real-time and his achievements to date.
Savage Affiliates covers the entire affiliate marketing business process – from niche, product and program research all the way through to how to effectively build a website, drive traffic and generate consistent and recurring commissions.
While Affiliate Marketing sounds entirely positive; it can be immensely competitive, frustrating and you can either burn through a lot of time (or capital if you decide to outsource the work). Learning how to navigate the landscape and where to focus your efforts and attention will ensure you get results and much faster. You're investing in access to a direct path.
I signed up to Savage Affiliates several years ago, and continue to apply the content of the course across my portfolio of websites. I am using a number of free and paid marketing techniques taught in the course to drive sales and earn me commissions from products sold on Amazon, Clickbank, Jvzoo and other affiliate programs.
My review of the course, which I have taken and applied with great success, explains exactly what you get if you sign up and shows some inside screenshots of the content.
I love the fact that the course is frequently updated. There are always more strategies to apply (like the latest developments within SEO and effective practices like link building and how to do it).
Savage Affiliates is available at two price points – standard ($197) and ultimate ($297). While both provide the core content, the latter provides a number of additional extras for marketing that can help you get set up and automate quicker.
Nonetheless both are suitable and effective for beginner and intermediate affiliate marketers.
By implementing the content outlined in the course, you'll have real tangible assets in which will not only earn you a steady stream of income, but that you can sell for a 30x profit multiplier if you ever wanted to sell it on. Just like Brian Lam – founder of the Wirecutter.
Franklin Hatchett Dropshipping
Dropshipping has also been another significant earner for Franklin. He initially started his eCommerce enterprise by selling trainers and shoes within New Zealand that he sourced from international marketplaces. He observed that they were cheaper to buy and with a lot of supply in one marketplace, yet in demand and with a lack of supply in another. He began to earn a healthy profit on each sale due the economic exchange he was able to facilitate.
He soon learned that he could extend this model and has since built numerous eCommerce stores using platforms and services; like Shopify.
Using online marketplaces like AliExpress, Alibaba among others, Franklin has gone on to build multiple 6 and 7 figure stores and businesses which he continues to run or he has sold.
Franklin has built a lot of experience in the space and has learned a wealth of invaluable insights into dropshipping over the years. He has seen the growth and development of the business model as the industry has changed, platforms have developed, competition has entered/exited the market etc.
ECom Elites is the course that Franklin devised to teach beginners and intermediates how to dropship successfully. The course delves deep to outline the model in its entirety; how it works, whats involved and how to do it. So you can learn to setup an eCommerce store, identify hot and in demand products, market products effectively and use multiple platforms, strategies and systems like Facebook, Email Marketing, Sales Funnels, Google Ads and SEO to acquire customers.
Ecom Elites is a course that teaches process; meaning you can learn, adapt and apply the content regardless of the niche you pursue. You are also taught how to extensively research for niches and products; so that you can rinse and repeat and learn to find only what people are looking to buy or that are lacking in supply from retail outlets and other vendors. With eCom Elites, you're not told what to sell but how to sell. As such, you can enter profitable new niches with minimal or low competition.
Dropshipping offers faster results yet typically incurs high start up costs and investment in advertising. My article here explains what you can typically expect your store to cost and run from inception through to ongoing management. I also document how much the average dropshippers make from some thorough research into the industry.
Nonetheless dropshipping can and has been a game changing model for many entrepreneurs who want to offset the costs of setting up a brick and mortar store, not holding stock and selling directly to the consumer.
eCom Turbo – Franklin's Shopify Theme
While dropshipping and over time, Franklin soon began to realize the limitations of free and other premium Shopify themes. Knowing what he wanted to execute but not being able to find a solution, Franklin decided to develop a Shopify theme centered and focused on maximizing conversions.
The theme was called eCom Turbo and it has over 15 conversion-boosting applications built in to help ethically persuade store visitors to become customers. (These apps typically cost $10-$30 each through the Shopify marketplace). They're also free to use for a lifetime so long as you continue to use the theme.
eCom Turbo is fully customizable, is mobile ready and was designed for SEO and fast page speed scores. No wonder why it is so effective.
These are just some of the features that it includes. My article here provides further insight if you wanted to learn more.
How Are His Courses Received By Students?
Franklin has built a sound reputation for creating accessible, affordable and in depth content for beginners and intermediates alike.
He has an easy to follow teaching style that is based on experience and working within each respective model. He is very much a practitioner of what he teaches which makes his content insightful and thorough as he draws from the challenges he has faced and overcome.
While Franklin never releases outright numbers of how many students have signed up, each course enrollment provides membership to facebook community groups for each program. These serve as a place to discuss the model, strategies and learn from other like minded individuals.
The eCom Elites Community Group has over 5000 students, whereas the Savage Affiliates group has over 2000 members. – This just goes to show how widely consumed his courses are and the community in which Franklin has been able to build.
Franklin Hatchett Course Policies
Franklin Hatchett is very fair with his course policies.
This is evident in his reasonable one-off cost course prices, 30 day money back guarantees/refund promises and his customer and course support that is accessible if you have any questions.
Whether you need to ask questions ahead of time, or following purchase, all you need to do is raise a support ticket on the site of the respected product. You can also use the Facebook Community groups to learn more information, ask from others or here from Franklin directly.
Franklin Hatchett Course Discounts and Coupons
While Franklin offers his products for affordable and one-time prices, there are no coupons that you will be able to find online.
His courses are not generally discounted but if you were to purchase either eCom Elites or Savage Affiliates from one of the below links, you'll be sure to be getting the best price currently available and up to 60% off the full price:
In Summary
Franklin Hatchett is an online entrepreneur who has managed to build his wealth online through multiple income streams and sources.
As a practitioner of his own material; he spends his time building assets, scaling them or selling them off for strong multipliers based on their earnings.
While software development, like with eCom Turbo, has enabled him to overcome challenges and also serve as another online revenue source, it is within Affiliate Marketing and Dropshipping that the majority of his wealth has been made.
He has since turned to educating and teaching his processes, methods and strategies; and the Savage Affiliate and eCom Elites courses are congregated blueprints for each.
There are over 200 videos in each course alone, and I hope that in this Franklin Hatchett review today I have been able to give you an insight into who Franklin is, his experience and what each of his courses provide and deliver. If this article alone has failed to do that, then I would highly recommend reading some of my other articles on Franklin's material starting with my course reviews.
Ultimately, I have found some great success using and applying Franklin's methods. Just like a lot of others have. If you want to start earning money online, building assets and setting yourself up for financial freedom, then I would strongly recommend you take one of his courses.
What one is right for you will depend on your experience, preferences, savings and attitude to risk. Only you will know what is best for you. Whether you do a combination of the two or start of with one and venture into the other when the time comes, either strategy has a lot of promise and opportunity.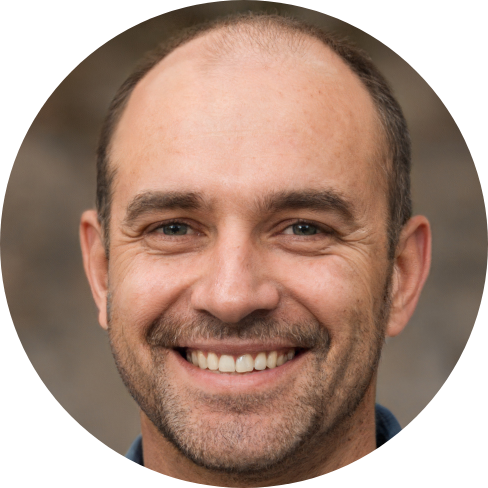 Hey, I'm Jeremy; a seasoned entrepreneur that has been earning his full time income online since 2005. My online business portfolio includes eCommerce stores and affiliate marketing niche sites. I also make money through Blockchain and Crypto. I created Unrivaled Review to share my knowledge, experience and recommendations for anyone looking to pursue such ventures.