If you have done your research, decided on your products and you're down to the last step (building an e-commerce store), it's time to get busy. If you're strapped for time, you may be wondering how long it will take to get your website up and running. The short answer is that it depends. However, I'm going to go into much more detail about exactly how much time you need to allocate to building your store.
So, how long does it take to build a Shopify website? A basic store with a single product listing can be set up in as little as an hour, but customizations can take longer, especially if you rely on outside parties to help you. Larger, more complex stores can take several hours to days to build, and weeks to finalize.
The truth is, Shopify provides you with all the functionality you need to build a store in next to know time at all.
Even if you have no former coding/website building experience.
And it's all done with easy to follow interfaces, interactive builders and even step-by-step guidance.
So if that's enough for you to get started, click here to get your exclusive Shopify trial to see for yourself.
Otherwise, let's continue to go break down all of the time requirements to set yout expectations.
What's The Average Time To Build A Shopify Website?
The average time to build a basic Shopify website is between 30-60 minutes. It takes about 5 minutes to get signed up with Shopify, and the rest of the time is spent in the store setup. Once the website is built, you can take it for a test drive by listing your first product for sale.
If you're like most people, you will want to make some customizations to your Shopify store so that it's exactly the way you want it.
You will see some websites suggesting that it takes X number of days to get a Shopify website built and fully customized.
However, when trying to figure out how long it will take to build your Shopify store, think in terms of hours rather than days.
If you're working a day job while you build your e-commerce business, you may be working during the evenings or on the weekends. And that's entirely possible with this platform.
Trust me, I have done it numerous times.
And the learning curve is short and sweet, too.
Equally important, if you hire a developer or freelancer to help you, they will probably charge you by the hour.
Factors That Influence How Long It Takes To Build A Shopify Website
The time investment required to build a Shopify website depends on various factors, including your abilities, how much customization you want your store to have, the type of items you're selling, and how many products you plan to list for sale.
Let's dive into every factor and discuss how it impacts how long it takes you to build a Shopify website.
Pre-build Planning And Preparation
Before you start building your Shopify website, I recommend having your products, content, and images ready to hit the ground running.
It's not ideal to be in the middle of setting up your category pages on your Shopify store and having to stop to edit images.
Experience
There's a learning curve with nearly anything you learn to do.
The first time you build a Shopify website, it will naturally take you longer.
Once you've built one Shopify website, you'll be much faster when you build your second store.
The good news is that you can teach yourself a lot in advance, which will help you get more done in less time.
For example, you can find free online courses in how to write sales copy. This will be handy when writing product descriptions, FAQs, and homepage text.
Knowledge
Shopify makes it incredibly easy to start selling in an online store.
You don't need advanced degrees in computer science or even loads of knowledge to start.
Their interface is easy to use, and there are countless free tutorials on YouTube.
To provide out-of-the-box enhancements to your Shopify website, it helps if you have experience working with basic HTML, but it is not a requirement.
Equally, any skills in writing e-commerce copy, and doing simple graphic design will help too.
After all, you need logos, so if you don't have some graphic design skills, you will need to pay someone to design a professional logo for you.
Anytime you work with other people, you have to consider that you're working in their timeframe.
Skilled developers and designers stay busy, and in many cases, they may even work in a different time zone from you. These things can make it take longer to build your Shopify website.
Number Of Products
Selling just a few products on Shopify is easy. Some sellers do extremely well selling just one product.
If you don't have a huge product line, you can get your Shopify store up and running fairly quickly.
If you sell something like clothing or jewelry, you will likely have several different designs, sometimes numbering in the dozens or hundreds.
Naturally, it takes time to list all of these items, and you also have to have high-quality images, which is a whole different time-consuming process.
Thankfully, either way, there is no limit on products with Shopify.
Learn more: How Many Products Should I Start with Shopify? [The Research Says This]
Website Size
The more pages you have on your Shopify store, the longer it will take you to build your website.
If you're building a Shopify website that will serve as a lead generator or landing page for one product, you can quickly build your site.
If you're selling products or services on Shopify, you need what we like to call "legal pages." These include many of these pages and possibly more, depending on your needs.
Privacy policy
Terms of service
FAQs
Returns and exchanges
DMCA (for reporting copyright violations)
Contact page
About page
At some point, you may also want to include a press page to highlight mentions you receive in the media.
Complexity Of Store
Shopify themes come ready to use right out of the box.
However, most sellers want to customize their stores.
Also, you will probably want to run a few plugins or apps to offer more features, and all of these take time to set up and optimize.
Another factor when it comes to the time it takes to build a Shopify store is your theme.
Some themes are highly intuitive and easy to use, while others are more advanced.
Be sure you shop around for the best theme and read the reviews.
Look for phrases such as "easy to use" and "good documentation."
Unfortunately, you get what you pay for, and cheaper themes can be buggy.
Make the investment in a theme with a good reputation.
Product Categories
If you're just selling T-shirts, you may need only one product category.
But if you're selling print-on-demand items, you may want to expand into selling mugs, posters, hoodies, leggings, hats, and more.
In this scenario, you need more than one category page.
To show your different categories as a menu, you'll need to take the time to set that up in your store settings.
There are also apps you can use to have different types of menus that show more advanced options.
Are Shopify Websites Easy To Build?
Shopify has a user-friendly interface that makes it easy for even beginners to build a website. The drag-and-drop interface works seamlessly, and if you're using a theme, the theme will come with documentation and help files that will get you started.
In other words, yes.
Shopify websites are considered easy to build.
Though, like with any new platform, there will naturally be a learning curve.
Thankfully, this ones pretty short and sweet and there is extensive documentation for using the platform.
Plus, there are on-screen prompts, an expansive library of support documentation, community questions/posts/answers, and an on-hand customer service team should you ever need them.
Lastly
For me, building an e-commerce store on Shopify really is a no-brainer.
In fact, if time is of the essence, this is a platform you should really be using.
The fact that they have an extended free trial (get yours here) for you to test the platform and see if its for you (without needing to commit to a paid plan or even enter your credit card details), makes it worth trying, at the very least.
Related Shopify guides you may also want to check out: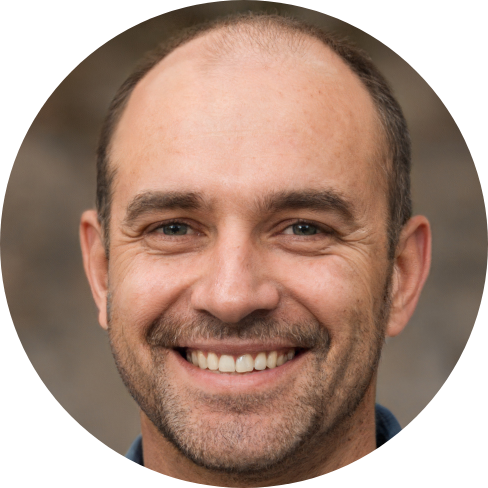 Hey, I'm Jeremy; a seasoned entrepreneur that has been earning his full time income online since 2005. My online business portfolio includes eCommerce stores and affiliate marketing niche sites. I also make money through Blockchain and Crypto. I created Unrivaled Review to share my knowledge, experience and recommendations for anyone looking to pursue such ventures.