Are you preparing to launch your Shopify store? If so, you may be wondering how many products you should launch with. While there isn't necessarily a magic number, there are definitely some best practices you can follow to improve your odds of success.
So, how many products should I start with Shopify? Consumer researchers suggests that you should aim to start a Shopify store with at least 6-12 products. This will allow for testing and to maximize chances for conversion. That being said, some stores successfully launch with one product. It's ultimately going to come down to your business and what you are selling.
The answer is simple but complex.
You should have the number of products that seem right for what you're selling.
Only you will be able to answer that.
It ultimately comes down to context.
Ready To Start Your Online Business?
Get access to your exclusive 14 day, no-credit card required, risk-free Shopify trial below to play around with the platform and see if its for you and your new online business:
How Many Products Should I Launch With On Shopify?
While some experts suggest you should start your Shopify store with 6-12 product listings, others suggest that you should start your eCommerce store with no fewer than 30 listings.
If you have lots of good products to sell or can offer variants of your products, consider doing something in the middle of those two figures.
You can successfully start your Shopify website with 10-20 products and get off to an excellent beginning.
Also, this will give your potential customers plenty of variety without the risk of overwhelming them.
Or if you are really laser-focused, there is nothing to say you can't start with just one singular focal product.
The fact is, there are several variables that you have to consider to come up with the perfect amount of products to list on Shopify. It can depend largely on a few different variables.
Your niche.
Your Shopify plan.
Your budget.
Your target market.
Before you open your Shopify store, do solid research to pull together a business and launch plan.
When To Launch With Less Products On Shopify
Is there a good time to launch with fewer products? Absolutely.
Sometimes it's a good strategy just to get your store up and running, and the accomplishment of doing that will encourage you to list more products.
The most important thing about opening a Shopify store and building your website is just to do it.
Frequently, new sellers become afflicted with "analysis paralysis," and you can become such a perfectionist that you don't get things done in a timely manner.
Remember this mantra: Done is better than perfect.
You may want to have dozens or hundreds of products listed in your store.
If you're selling items such as T-shirts, cat toys, clothing, or jewelry, you need to have several options.
However, every store starts with one item, just as every blog starts with one article.
Best of all, it's easy to add more listings later on when you have the time to do so.
Another time to start with only a few items is if you sell a premium product that can't be found anywhere else.
For example, the One Fast Cat company started with just one product: the One Fast Cat wheel that gives cats a chance to run all day long.
If you sell something such as a course or an eBook, you can also start with just one product listing.
When To Launch With More Products On Shopify
If you sell products with a low price point, such as T-shirts, you need to have more designs listed. It doesn't make much sense to create a Shopify website to sell just one style of shirt.
Fortunately, there is no limit to how many product listings you can have on Shopify.
Another situation in which you should have several products is if you sell PDFs or printables. We don't see a lot of websites selling printables that have just one or two items to buy.
You can also organize your printables into categories.
If you sell items such as jewelry or cosmetics, you will usually want to start with minimally 8-10 items, with immediate plans to add more product listings as soon as possible.
What Product(s) Should You Launch With On Shopify?
When deciding what to sell on Shopify, remember that you need to sell something with a reasonably high profit margin that is also in high demand.
One problem that many new entrepreneurs face is that starting an e-commerce business requires some start-up capital.
After all, you have to buy or create things to sell, right? Not necessarily.
One hugely popular Shopify business model is selling print-on-demand products.
With this business model, sellers don't actually stock inventory.
They create graphic designs, then partner with a fulfillment partner such as Printful or Printify. With this model, you never have to stock a piece of inventory.
Here's how the print-on-demand model works.
Create designs that will be placed on T-shirts, mugs, phone cases, leggings, hats, etc…
Install a print-on-demand app in your Shopify store.
From the fulfillment partner's website, you create your listings.
The fulfillment partner pushes your listings live to your Shopify store.
How easy is that?
Here are some other great low-overhead items to start selling on Shopify with print-on-demand and similar services.
Digital downloads (PDFs, printables, or E-books)
Posters (framed or unframed)
Mugs and tumblers
Dropship products
Jewelry
Clothing
Custom trainers/sneakers
The other option is of course, dropshipping.
This is where you essentially list products on your store you never physically touch, nor stock.
You make the sale on your store and then order the product at the supplier – shipping it directly to your customer (with the details they provided you).
Now this product fulfillment method requires research.
This is my go-to course if you are looking to start and succeed with this model.
Other Tips and Suggestions When Launching with Shopify
These best practices will help you with your Shopify launch, including how many product listings you should start with.
Tip 1: Done Is Better Than Perfect
I've already shared this mantra, but it can't be over-emphasized.
Sometimes, you can get stuck in "analysis paralysis" or perfectionism. When this happens, you will over-analyze things and have difficulty finding the point where things are perfect.
The important thing is to get your store up and running and get some products listed.
Start with the minimum recommended number of listings and start selling. Once your business is in place, you will have time to relax and start adding more products.
Tip 2: Minimize The Options You Offer
When you first start selling, it's tempting to offer as many options as possible.
For example, if you can sell a t-shirt in 20 different colors, why wouldn't you do so? The fact is, there is a phenomenon called "choice overwhelm" or "choice paralysis."
When potential buyers are confronted with too many choices, they have a harder time making a decision.
Choice overwhelm can have a profound effect on your conversion rates. In many cases, the overwhelmed shopper will simply give up and shop elsewhere.
Keeping with the t-shirt example, offer your designs in a few popular colors and skip all of the extras.
Tip 3: Calculate Your ROI For Every Product You Sell
If you don't have time to list all of your products when you first open your Shopify store, consider first listing the items that give you a higher return on investment (ROI).
Before adding items to your Shopify website, consider the ROI you can earn from the products you sell.
To calculate your ROI, figure in your cost of goods, time investment, and profit margin.
Tip 4: Conduct Market Research
Chances are, there are other sellers offering similar products to the ones you plan to sell.
Market research should be an area where you spend a lot of time before you get to the point of opening your Shopify store.
Find your competitors and scope out the answers to these questions to see how many product listings they have.
This is also valuable for determining how to price your products.
Lastly
So, what are you waiting for?
Head over to Shopify here to get your free trial. And start building out that store you had always dreamed of starting.
Even if it is with 1 product!
Other related guides you may want to read: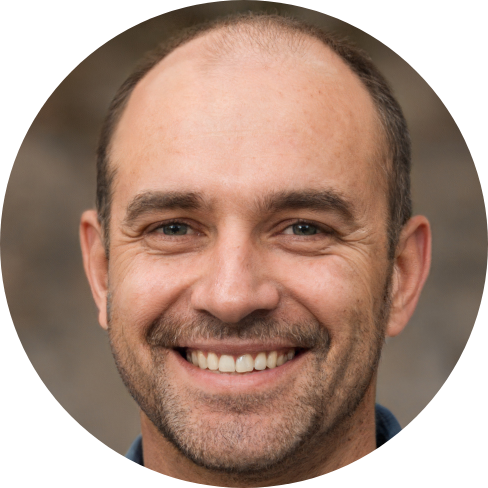 Hey, I'm Jeremy; a seasoned entrepreneur that has been earning his full time income online since 2005. My online business portfolio includes eCommerce stores and affiliate marketing niche sites. I also make money through Blockchain and Crypto. I created Unrivaled Review to share my knowledge, experience and recommendations for anyone looking to pursue such ventures.