If you want to build an online eCommerce store, then Shopify is without doubt one of the best solutions. But, what is the platform like when it comes to blogging? Does it have all of the functionality that you will need and will you be able to successfully create, format, publish and rank content in the search engines? Having built numerous stores on the platform and used the blogging functionality extensively, I'd like to share my experience with you.
So, is Shopify good for blogging? Shopify is great for blogging. The blogging interface is simple and intuitive, and you will have all the functionality you need to be able to rank your content in the search engines. This includes being able to edit and optimize key SEO parameters such as your meta title, description and target keywords. Every store has a default blog that is automatically created on sign up.
Blogging is an excellent strategy to get your brand known; build an audience and to get more traffic and sales.
Known as content marketing, its actually one of the most effective approaches to getting targeted visitors; all of which are specifically searching for what it is you have to offer.
I've used the blogging engine on Shopify for numerous years across a number of stores in different niches. It pairs very nicely with your store and enables you to manage your marketing all from one account.
Let us know take a closer look how blogging works on Shopify and show you exactly what you can expect if you did decide to sign up with Shopify.
Click here to get your Shopify Free Trial and test the blogging functionality today!
Can Shopify Be Used For Blogging?
Shopify is mostly used and known for its eCommerce tools and functionality. However, the platform has also been developed to enable you to blog.
Blogging on Shopify is entirely free, and comes included in all monthly subscriptions and plans. There is no limitations regarding the amount of articles you can post, or usage on the blogging engine.
In doing so, Shopify have actually created a better, well-rounded solution – in many ways turning a store into a fully-functioning website.
In fact, blogging is a great way for you to acquire direct traffic and interested customers, directly from the search engines.
You can create informational content around your products, curate a list of the best products in your niche (and feature your own), and you can even look to teach your customers how to use your products to improve customer satisfaction and lower your refund rate.
Blogging is a cost-effective way to acquire customers. Ranking in the search engines is entirely free and your conversion rates are likely to be higher as your content satisfies specific search queries. Its what people are actively searching for!
It comes as no surprise to learn that some customers are using Shopify exclusively and just to blog!
Its far more simple to use then WordPress, you never need to get bogged down in complicated code, and you can easily set up a store in tangent to monetize your traffic.
How Do I Add A Blog To Shopify?
Adding a blog to Shopify couldn't be more simple. In fact, all it takes is a couple of steps and clicks.
Of course, your first step is to create an account with Shopify.
New customers can benefit from an exclusive Free Trial that enables all of the platforms functionality to be used for the free trial period without charge or without the need to enter credit card information.
Once an account has been created – you will have already and automatically created your blog alongside your store.
By default, it will be named 'News'. However, you can update the name or decide to create a new one with your own custom name.
Here is all you need to do:
From your Shopify admin, go to Online Store > Blog Posts.
Click Create Blog Posts
That's it!
From there, you'll be in the Blogging interface. Its just a matter of adding new blog posts at this point:
Begin by giving your article (blog) a title,
Write the content directly into the content section, you you can write it in a document and copy and paste it in.
Ensure the visibility is set to visible
Add a featured image (that will be displayed at the top of the article)
Set an excerpt (the brief description of what the article is about)
Click 'Edit Website SEO' to change how the search engines can analyze and understand the content of your article. Here you can change all the necessary meta-tags including the meta-description and the URL handle (what url your blog article will be available at)
Select your author (if you have different authors)
Select the blog reel you want it to show under
Hit save and the blog post and article will be
Your new blog post will be live, accessible on the site, showing on the domain URL you specified in the 'search engine listing preview'. Whenever that URL is entered into a web browser, your article will appear.
From there, you can go on to submit your new article to all the major search engines – Google, Bing etc.
You can even go back and update the article, SEO settings at any time in the future if you wanted to update the blog article, improve it, or you required changes.
Just navigate to the blog tab, select the blog article, and make the required changes. Its simple, and your changes will update instantly upon save!
Once your blog is up and running, you will also want to add your blog to your navigation menu so your visitors and customers can read your content!
Can You Monetize A Shopify Blog?
You can monetize your Shopify blog in several ways. The first major way is through content marketing, and the second is through adding advertising.
However, it is generally recommended that you only leverage content marketing to drive traffic to your products.
Let us know take a look at each of the main options to monetize a Shopify Blog
Content Marketing
As the name suggests, content marketing is where you use content to market a product or collection of products. There are many different types or styles of content you could create, but the main ones include "how tos, best 'type of product' for 'solution …' and informational based recommendations.
So for example, a Shopify store that sold iPhone mobile phone cases could have articles and blogs on 'the best mobile phone cases for the iPhone X'.
Within such articles, the stores products could be listed, with a description and overview of the benefits and a link back to the store.
Then, assuming the article ranked in the search engines, when an individual searched for such content, they would find the article and then be directed to the products.
Another potential avenue, following on from our example, could be "how to purchase an iPhone X case that actually fits", or "this is the reason why your iPhone screen cracks" etc – you hopefully get the point.
Of course, the competitive nature of certain keywords (such as iPhone cases) will make some content marketing opportunities impossible to pursue.
However, depending on your niche and the products you sell, you can find and utilize some high traffic, low competition, high converting keywords. All of which are likely to yield you significant margins as content marketing is entirely free.
Advertising
It is possible to place advertising on your Shopify store, and this is one potential other way to monetize traffic.
So for example, you could place Google Adsense code into your coding to show your visitors ads. On each click you would earn some money.
However, while entirely possible and allowed by Shopify, this is not considered the best use of a the blogging engine. For one, visitors will be distracted with what you are trying to sell and will be less likely to continue on to your store/product pages.
Equally, it gives them a reason to look at other competitors, whom will likely be advertising on pages like yours to get their customers.
Can I Link My WordPress Blog To Shopify?
One final question you may have regarding Shopify and blogging is whether you can link a third-party blog to your Shopify store. Perhaps you already have a WordPress blog that you would like to sync up with a new store.
While it is not necessary, thankfully you can add a link to your online store navigation to a blog that you own on WordPress (or any other third party platform including Tumblr and Blogger).
Again, doing so is easy – you just need to follow these steps:
Load up your Shopify Admin, and click Online Store > Navigation.
Click the menu where you want to add your external blogs URL
Click add menu item
Enter the blog url, into the link field
Click save
From that moment onward store visitors will be able to be sent directly to your WordPress blog (or other third-part blog).
Equally, say you did want to create a third-party blog alongside your Shopify store (which is not necessary, recommended or required) you can.
It mostly works well for those who have existing WordPress blogs and want to integrate them with their Shopify stores.
However, most decide to migrate their WordPress blog to the Shopify platform and blogging engine as it is so effective and all can be managed, at lower cost, from Shopify itself.
Finally
Shopify is not just for dropshipping or eCommerce, it is excellent for blogging – you have all of the tools and functionality you need to be able to publish content and drive traffic from the search engine to your store.
Having written hundreds of blog posts and driven thousands of visitors to my stores through the blogging engine of Shopify, along with running several separate WordPress blogs, I can confidently say that Shopify has all that you need to create, format, optimize and rank articles in the search engines.
To me, it makes sense to host your blog alongside your store. Integrating them together does not only cut cost – but it also helps you to make a far simpler navigational and user experience for your customers.
Content marketing is perhaps one of the best strategies to acquire customers.
It's effectively free to do, and you can go after customers who are looking for very specific items and products to buy.
They are literally searching for what you may have up for sale in your store, and there are millions of under-served keywords to go after
Doesn't it make sense to curate tailored content to get them to visit your site, and be directed straight to your products?
Just make sure you invest in a good theme for blogging, and you'll be good to go.
Click here to get your Shopify Free Trial and test the blogging functionality today!
Have other questions on the Shopify platform and looking to learn more, my following guides may be of help: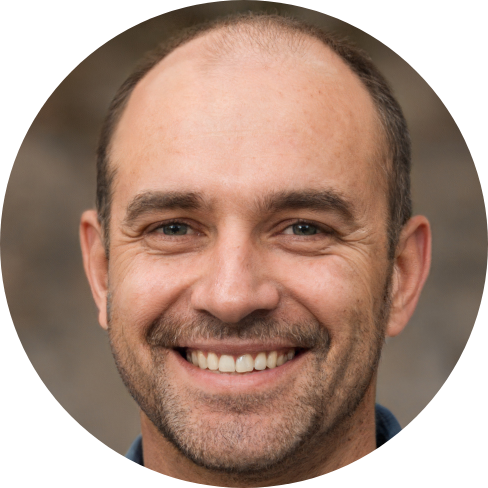 Hey, I'm Jeremy; a seasoned entrepreneur that has been earning his full time income online since 2005. My online business portfolio includes eCommerce stores and affiliate marketing niche sites. I also make money through Blockchain and Crypto. I created Unrivaled Review to share my knowledge, experience and recommendations for anyone looking to pursue such ventures.