Shopify has become one of the most recognized and recommended platforms for the dropshipping business model in recent years. But, is this the only way in which it can be used? Of course, dropshipping through Shopify makes sense for a number of reasons but you may have some other ideas on how you want to use it.
So, is Shopify only for Dropshipping? Shopify is not just applicable, beneficial or specifically designed for dropshipping. While it does work very well for dropshipping, Shopify is instead a complete eCommerce solution, that enables you to sell both physical and digital products regardless of how you source your products. Whether or not you dropship is not required to use this platform or leverage any of the many tools it can provide.
Shopify enables a new customer to set up an account, build a professional store without any coding knowledge/experience, and leverage a number of effective tools that make management and scaling of operations more simple. Naturally, this is what all dropshippers want.
It is also why many dropshippers have turned to the platform. Its all about using tools that make operations easier, and keeping costs at a minimum.
However, Shopify does much more than just enable dropshipping. We will now take a closer look at some of the other ways you can use Shopify in the sections below!
Click here to get your exclusive Shopify Free Trial and test the platform for your new business today!
Is Shopify Just For Dropshipping?
Shopify is not just for dropshipping, and having this opinion is a misunderstanding of the platform, what it can do, ignores the origin story and how and why it was originally developed.
In fact, Shopify was built long before dropshipping became popular or was even a 'real thing'. It was founded back in 2004, built specifically to overcome the many technical issues and shortcomings of other similar eCommerce solutions at the time.
Over the years Shopify has become more powerful, with more features, integrations and capabilities.
It comes as no surprise that over 446,000 customers have invested in a subscription to build out a store front and make use what it has to offer.
But, not all of those customers are dropshippers.
In fact, it is only until very recently (within the last five years) that dropshipping through Shopify became a thing.
Its in many ways, dropshipping has become a popular, trendy business model to pursue.
But we have to remember, that dropshipping is a product procurement method.
Its all about purchasing products that you do not stock, and sending directly to your customer following an order.
eCommerce, is all about selling products – regardless of what they are.
Shopify is ultimately an eCommerce platform first. Sure, it works well for dropshipping, many dropshippers swear by it and certain applications and integrations have been created to make it not only possible but profitable. However, this does not mean that Shopify is exclusively a dropshipping platform.
What Can You Sell Through Shopify?
Let us now take a closer look at some of the many types of customers of Shopify and what they are selling through the platform:
Services (appointments) – there are a number of business leveraging the functionality to enable their customers to make and cancel appointments. Such examples include hair and nail salons.
Memberships – Whether weekly, monthly or yearly recurring payments can be set up to allow your physical business to acquire long-term customers. Many physical, brick and mortar businesses are using Shopify in this way, including Yoga Studios. Equally, many online businesses are using Shopify to keep content behind a paid membership paywall.
Consultations – Whether this be in the form of specific training or guidance. Interior designers all the way through to fitness trainers are using Shopify to arrange both online and in person consultations.
Digital products – Digital products and content can range from downloadable files, music, photographs, or other design elements.
Event support – Some businesses are using Shopify as a B2B (business to business) interface. For example, hiring or selling specific event technology.
Experiences – Many businesses that offer experiences are using Shopify to sell their products to their customers. Known customers can range from travel to wine tastings and more
Classes, lessons, and workshops – Whether this be fitness classes or training workshops – business can sell and enable bookings, tickets and memberships.
Rentals – in many niches and for many use cases e.g. clothing, furniture etc.
Installations (and quotes) – Specific businesses sell products that require a tailored approach. Shopify customers include businesses that have done-for-you quotes and expert advice forms live on their sites.
Charitable Organizations– Many charities are using Shopify to build their brand, exposure and to sell merchandise, like t-shirts to raise money for their cause.
Event tickets – Artists and musicians are using Shopify to sell tickets to their events.
Digital gift cards – Can be sold directly through a Shopify store. Some businesses use Shopify for this functionality alone!
Print on Demand – like dropshipping in many ways, but where you sell products with designs that you have created, but only proceed to do so following order. A common example are t-shirts, coffee mugs etc.
As you can see, there are so many options available when it comes to selling. Essentially, if you want to sell online, Shopify will help you to do so.
It has all of the functionality available as an out of the box solution; or additional applications (with separate servicing fees) can be installed (if required) for a more bespoke/specific use case.
Shopify is even being used for blogging, and enables a number of content marketers to promote products from both their own and others peoples stores.
I've even seen Affiliate Marketers using Shopify as a way of driving traffic, mainly through blogging, to other businesses products!
Why Shopify Is An Ideal eCommerce Solution
Shopify brands itself as the solution to "build an online business—no matter what business you're in".
There are many benefits to hosting a store and leveraging the many aspects of functionality. I will briefly walk through each one here:
Quick, Effortless Set Up and Use – Its possible to launch a store on Shopify within an hour; and have your store launched and ready to accept orders. You do not need to have any technical or coding knowledge, and you can build and manage your store from a couple of simple interfaces. The drag and drop builder enables you to build your store more efficiently and visually too. Plus, you do not need to worry about hosting or any other development issues/costs.
Fully Customizable Store – You can change every design element and aspect of your layout on your store. Plus there are hundreds of free and paid themes to choose from to re-design your site instantaneously. Each can be customized endlessly without the need to touch any code – instead you can do so directly from the theme editor interface where you can see your changes in real-time and before you publish.
Extensive Learning Documentation – Enables you to learn about the platform, how it works and how to get the most out of it.
24/7 Customer Support – If you did have any extra questions or technical difficulties. All available over email, live chat and the phone.
Secure, Reliable and Trustworthy – Shopify is heavily encrypted, protecting both you and your customers information. All sensitive information is handled securely. Shopify stores are fast to load and always secure. This is due to the fact that it is centrally hosted on the secure Shopify servers. All maintenance and upgrades are undertaken on your behalf, and store speed and availability are guaranteed. Plus, all stores come with a SSL certificate installed and enabled making all store activity pass through a secure network at all times.
Mobile Optimized and Responsive Store – which makes your store load optimally when loaded on any mobile device, and differently to when on desktop. This makes it easy for your customers to make an order wherever they are or however they are accessing your store. Plus, there are iOS and Android apps to manage your store on the go.
Hundreds of Apps – that can boost functionality and possibilities on your store. This ranges from marketing apps, product reviews, loyalty programmes, analytics, accounting services and social media, You can integrate your store with hundreds of other services and business offerings that you may be using online.
SEO and Marketing Capabilities – to help your store, your content and your products tank in the search engines. This will help you drive direct, high-converting and free traffic to your store.
Payment Processors – that allow you to take payments from customers through Credit Cards, PayPal, Stripe among hundreds of others.
All-Inclusive Free Trial – to test the platform and all of the functionality. You do not need to enter a credit card and can cancel at any time without being charged.
Finally
Shopify is an incredibly powerful platform that can be used in a multitude of ways and serve a number of different businesses.
Hopefully, by now you can clearly see that Shopify is not just for dropshipping. It has a lot more to offer and is not limited in this way.
The reason why it is so closely tied to dropshipping is that it makes the business model easier.
But, if you have any product or service to sell, whether physical or digital, Shopify can be the solution for you.
In fact, it will likely be the best option out there for your business.
Click here to get your exclusive Shopify Free Trial and test the platform for your new business today!
Have other questions on the Shopify platform and looking to learn more, my following guides may be of help: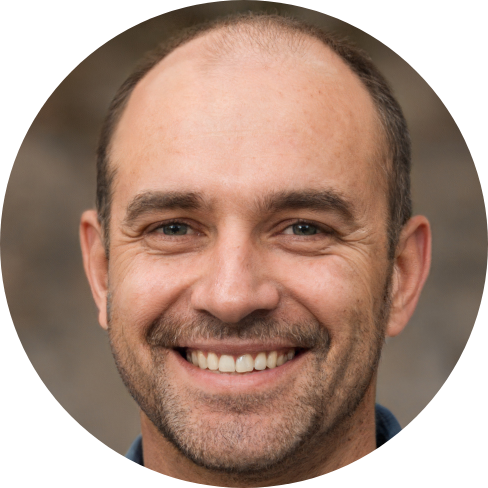 Hey, I'm Jeremy; a seasoned entrepreneur that has been earning his full time income online since 2005. My online business portfolio includes eCommerce stores and affiliate marketing niche sites. I also make money through Blockchain and Crypto. I created Unrivaled Review to share my knowledge, experience and recommendations for anyone looking to pursue such ventures.