If you are looking to build an online auction site, you'll be looking at the different platforms that can offer you the functionality you need. But what about Shopify? Can you build it through the reputable online eCommerce platform and what is typically involved? I spent some time researching to find out!
So, can Shopify do auctions? Shopify can do auctions, although you will need to install a paid application to be able to do so. Shopify does not currently provide the functionality out of the box that you offers you the functionality to do this.
Even though Shopify was not designed with entrepreneurs looking to build auction sites, this does not mean it cannot be done.
Thankfully, a range of developers have made it possible.
This not only allows you to build an auction site fast, but it also enables you to benefit from all of the other tools, functionality and solutions that comes with a Shopify store as standard.
So, let us know take a closer look at how you could go about using Shopify to create the next rival to eBay!
Click here to get your exclusive Shopify Free Trial and test the platform yourself!
How To Setup Auctions On Shopify
At time of writing, it is not currently possible to create auctions on your products on a standard Shopify store subscription. This is true of all plans.
However, this does not mean that it is not possible.
In fact, there are several different applications that you can install via the Shopify App Store that provide you with the functionality.
Its very easy to do.
First, you need to sign up to Shopify and create your account.
From there, you will need to build out your store, choose a theme/layout, and begin adding your products.
Then, all you would need to do is add one of the two recommended apps from the app store.
Product Auction
Tipo Product Auction.
Both are effective and both are being used by hundreds of store owners.
Whatever app you choose the process is very simple:
Open up the app via your Shopify Admin dashboard
Select the product(s) you want to run an auction on
Set the base and reserve prices.
That's it!
You can then run through a range of different configuration settings to get your auctions to get the look and feel you desire.
Whether that is colors, themes, button text, labels etc.
You can also adjust the individual increments that bidders can place on an auction, and the buyout price on each product (the amount you expect your product to eventually sell for).
Once your auctions end, the winner will be notified of their successful bid, pay, and then its over to you to fulfil the order!
Tips For Running A Successful Shopify Auction Store
One of the benefits of running an auction-based store is that it gives you a lot of different opportunities to sell.
You can create a general auction site, like eBay, or you can even focus in on a particular niche of used items, such as clothing or collectors items.
Let us know look at some of the recommended tips and suggestions to ensure you Shopify auction store is a success:
Decide On Your Niche
Before you get started, you'll want to map out whether you are running a general auction store, or focusing on a particular niche.
This will be important regarding how you source your products and how you structure/layout your store.
Its recommended to start broad and then focus in on specific items over time; once you have been able to test the market and see what your customers want.
Nevertheless, its a good idea to map up what you want to sell upfront to give you something to aim for.
Brandable Domain
Next, you are going to want to name your store with something brandable and memorable. This way you'll be remembered and people can keep coming back.
Equally, you are going to want to ensure the name is available as a domain (your store URL) – so you can register it and secure it for your store.
If you are entering a particular niche it may be somewhat easier; but ultimately you want to choose something that reflects what you do, what you sell or the kind of products you want to stock.
Ensuring your domain is short, can easily be spelt, and can be purchased cost effectively all come recommended.
Promote Via Social Media
Once you have your Shopify store built, and auctions running on your products, you are going to want to get the word out.
What better what than to do so via Social Media; where a lot of potential customers will be hanging out online.
Be sure to leverage many different channels, from Reddit to Pinterest to Facebook.
Consider YouTube and Instagram too; and do not be afraid to enter groups and communities to promote your site too.
Just be mindful and respectful of rules and do not be overly spammy here.
You want to attract visitors organically without poisoning the image of your brand!
Leverage Email Marketing
Lastly, it comes thoroughly recommended to start building your own community.
Once you get people to your auction store, you'll want them to return.
Getting them to sign up to your Email Marketing newsletter/email list is a great way to let them know new items have been listed or products are available for cheap (due to lack of bids)
Finally
Shopify can do auctions, although you are going to need to install an application to do so.
The applications will cost you around $25-$30 per month on top of your plan ($30 per month).
Nevertheless, despite the costs involved, using Shopify is perhaps the most cost effective way to go.
Besides, you'll be getting all of the eCommerce tools you need to sell (including hosting, SSLs, payment processors etc.) for a one off monthly charge.
Besides, hiring developers to build you an entire platform from scratch, or learning how to code it yourself is going to take time. And you'll likely experience a lot of challenges and technical errors along the way.
Running your own auction site is a great opportunity to build a business. Just look at the size of eBay and their revenue numbers – they are in the $ billions!
Thankfully, Shopify offer a 14 day free trial, and these auction apps also offer a free trial of their own.
So you can sign up and test the platform before you commit long term.
There is nothing to lose. You might just build the next big eBay if you do.
Have other questions on the Shopify platform and looking to learn more, my following guides may be of help: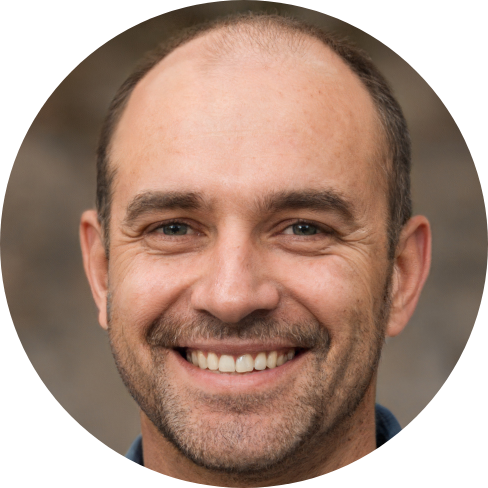 Hey, I'm Jeremy; a seasoned entrepreneur that has been earning his full time income online since 2005. My online business portfolio includes eCommerce stores and affiliate marketing niche sites. I also make money through Blockchain and Crypto. I created Unrivaled Review to share my knowledge, experience and recommendations for anyone looking to pursue such ventures.