Before you go ahead and build your Shopify store, you'll likely have some questions about what you can and cannot do on the platform. But what about pre-ordering? Is it possible to let your customers order a product before it becomes available? I spent some time researching the functionality and capabilities of Shopify to find out for good.
So, can you do pre-orders on Shopify? It is possible to accept pre-orders on your Shopify store. To do so, you will need to create an alternate product template and update your payment settings. This will enable you to sell products that are out of of stock or are on back-order.
Selling products on pre-order is a great way to build hype with your customers and increase your sales.
Thankfully, there is functionality on the Shopify platform that comes with each and every plan to enable you to do this.
Let us know take a closer look at how this works and how you would set it up.
It's perhaps the best way to see for yourself if this platform is for you and your business.
Want A Shopify Free Trial?
Get access to your exclusive 14 day, no-credit card required, risk-free trial below.
Can Shopify Do Pre-Orders
It is entirely possible to accept Shopify pre orders on your store. There are three different ways you can do this: manually, through a Shopify Expert and through an application.
Some are therefore free and simple, whereas others are more challenging and may even come at cost.
Let us know take a closer look at each one.
How Do I Set Up Pre Orders On Shopify?
Setting up pre-orders will require you to make a decision, and may require work. It depends how you decide to proceed from the following
Set Up Pre-Orders Manually
If you wanted to set pre-orders up yourself, it will require you to customize a little bit of your stores code, which is considered somewhat advanced to set up.
The code you will need to alter is a combination of HTML, CSS, JavaScript and Liquid (The Shopify bespoke custom coding).
You can either go into your stores code yourself and make the edits through your knowledge, or you can even use this useful step by step guide.
Hire A Shopify Expert
Otherwise, if you do not want to get among the weeds, you can also hire a Shopify Expert.
Although this will come at cost; you can sit back and relax and have an expert handle the code.
This is less likely to break your store, can be done much faster, and may even make the pre-ordering experience better for your customers.
This option provides you with the most customizations, although you will not be in 'control' without ongoing support and expert assistance for future changes.
Unless of course you develop a knowledge of the code and make those edits yourself at a latter date.
Applications
There are a range of applications on the Shopify App Store. Some are free, whereas others come with an ongoing monthly cost.
Either way, these applications make the underlying changes to your stores code on your behalf.
For example, the Globo Pre‑Order App which is entirely free and has over 200 5* reviews.
To install an application is simple, you simply add it to your account/plan.
From there, you open up the app from your dashboard interface and start making the selections you desire.
How Does Pre Order Work On Shopify?
Pre-ordering on Shopify is all about changing the options seen by your customers and store visitors.
You are altering their experience; letting them know that a product they want to buy has either; not yet been released, or is currently out of stock.
Nevertheless, the important thing with pre-ordering is that your customers can still make a purchase.
On a Shopify store, an example of what setting up-pre ordering will look like will be product pages showing "pre-order" buttons instead of "add to cart".
When your customers click this "pre-order" button, they will be redirected back to the regular checkout page.
This means you still accept payment, but you only fulfil the order once you are in a position to do so.
Of course, there are other customizations you can make to this process, but this is the basic and most commonly used.
Some customizations to consider, and that some apps will enable you to do, is add date and times products will be back in stock.
Equally, when your products are ready for sale, your stock counts can automatically adjust.
With pre-ordering, the following kinds of processes can be set up:
Enabling and disabling of pre-order on particular products/categories.
Replacing product page buttons such as "add to cart" to pre-order,
Setting up a specific pre-order quantity that will be available for purchase by customers,
Set timeframes for pre-ordering,
analyze sales on pre-order products/categories,
Advise customers on product availability and expected delivery dates.
Finally
Pre-ordering is an excellent way to still make sales; even if your products are not quite ready or have dropped out of stock.
Thankfully, there are a number of ways to set pre-ordering up – for all different experience levels.
So whether you are techy and want to make the chances yourself, have money to invest in an expert, or want to leverage an application; you'll find a way to do so.
Perhaps the best thing you can do to see how pre-ordering works on Shopify is to test it and see for yourself.
Click here to head over to Shopify and sign up to an exclusive 14 day Free Trial.
With all the other tools and functionality of the platform, you'll soon see why this is the best choice and the right eCommerce platform for your business.
Have other questions on the Shopify platform and looking to learn more, my following guides may be of help: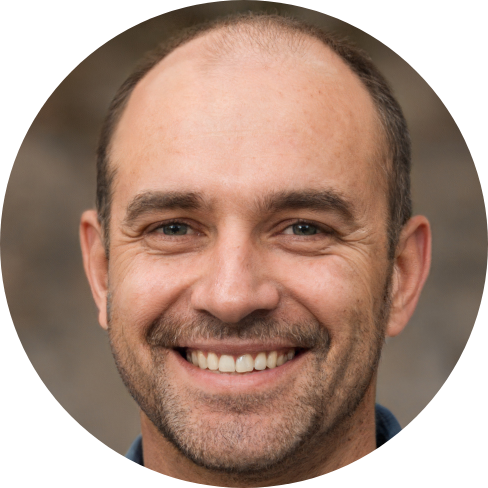 Hey, I'm Jeremy; a seasoned entrepreneur that has been earning his full time income online since 2005. My online business portfolio includes eCommerce stores and affiliate marketing niche sites. I also make money through Blockchain and Crypto. I created Unrivaled Review to share my knowledge, experience and recommendations for anyone looking to pursue such ventures.