Are you a budding author? Maybe you're even a seasoned bestseller, and you're looking for a new way to sell your books. Here's the question: Can you sell eBooks on Shopify? Well, with a need to know for my own latest venture, I undertook the research to find out. And thankfully, I was greeted with positive news. Here's why…
So, can you sell eBooks on Shopify? You can sell eBooks on Shopify just like any other digital product. You will need a Shopify app (plugin) to sell your electronic books via your online store, but the good news is that powerful apps make listing, selling, and managing your eBook super easy.
Selling eBooks independently of bookstores and online marketplaces can help you not just make sales.
You can also grow your own fanbase and connect directly with your readers.
Best of all, when you sell your eBook yourself, you get to keep all the profit.
So you should definitely get started with Shopify. In fact, here's a link to the official Shopify Free Trial page for you to get started.
You can test the platform and see if it's for you and your business before you commit (which is a huge plus).
That's the first step. Then you can proceed.
And I am now going to be running through exactly what you need to do in the following few sections.
Can I Sell eBooks On Shopify?
You can sell eBooks on Shopify, and it's not as difficult as you might imagine. There is a slight learning curve to get started, but before long, you'll be a pro at listing and selling eBooks on Shopify.
The reader can't physically hold eBooks unless the buyer prints them out.
However, many reading lovers have started doing much of their reading via an e-reader, a tablet, or a web browser.
Once you get started listing your eBooks in your Shopify store, you can use Shopify's digital product features to start reaping the financial rewards from all of your hard work spent writing your books.
How To Sell eBooks On Shopify
Are you ready to get started selling eBooks on Shopify?
Let's dive in and learn all of the ins and outs of getting your thoughts and ideas out of your head and into your pocket.
1. Set up your Shopify store.
Once your eBook is written and you're ready to start selling, it's time to set up your Shopify store. Follow these steps to get started.
Create your Shopify store.
Spend some time shopping for a Shopify theme that will meet your needs. Don't skimp on this. A Shopify theme is a one-time investment that can pay off big time.
Create essential pages in your store. You will need a contact page, a returns and refund info page, a robust about page, terms and conditions, and an FAQ page.
Make customizations to your Shopify store to get it looking exactly how you want.
Set up your payment settings and other necessary information.
2. Install an app that will enable your customers to download their purchases digitally.
To sell eBooks on Shopify, you need to choose a Shopify app that allows you to upload the eBook files that your customers download after purchasing.
Below, we list a few digital download apps.
My research indicates that most industry experts recommend the Downloadable Digital Assets app.
3. Create your product listing.
Before you can list your eBooks in your Shopify store, you have to create a product listing.
Follow these steps to create your first product listing.
Go to your Shopify store's dashboard, and navigate to the "Products" page.
Click "Add product" to create your listing.
Enter all of the details about your book, including a summary. Be sure to format this verbiage in a way that's easy to read. Use bulleted lists, short paragraphs, and some bolded text.
Once your product listing is created, follow the instructions for uploading your eBooks to your chosen digital downloads app.
4. Upload your eBooks to the app you're using for digital downloads.
Once your product listing is created, it's time to upload your downloadable eBook to the app.
If you're using the Downloadable Digital Assets app, follow these steps.
Open the app and navigate to the "Assets" page.
Click the "Upload new assets" button.
Find the eBook file wherever you saved it on your computer and upload it.
5. Attach your uploaded eBook to the product listing.
When you upload your digital file to the app, it's not automatically attached to the product listing. You have to take one more additional step.
Go to the Shopify dashboard and find the product listing for your eBook.
When the page loads, you'll see a search box. Click the button beside the search box that says "Attach."
After clicking "Attach," search your files for the eBook file you uploaded in the previous steps.
While these instructions are specific to the Downloadable Digital Assets app, the steps will be similar to those we listed above. You may have to refer to your app's documentation for more detailed instructions.
Tips When Selling eBooks on Shopify
Below, we list some tips and best practices for selling eBooks on Shopify.
Set Download Limits
Your app will allow you to limit downloads to whatever number you want.
In most cases, you want to allow your customers to download your eBook once.
Add PDF Stamping And Copyright Protection
Most of your customers will be honest people, but there will always be the occasional customer who tries to rip you off.
If you're delivering your eBook in PDF format, you can use PDF stamping to keep the file from being shared.
With PDF stamping, your customer's name and email address will appear on the downloaded document.
Be sure to add your branding to your digital file. Also, when you lock the document, the customer can't remove your branding or edit your book's content.
Market Your eBook
Authors can't live in a vacuum, and this means that you have to have a solid marketing plan to get your book out there.
You can use traditional growth strategies such as Facebook or Google PPC campaigns.
Another important thing to do to market your book is to create a social media presence.
Research best practices for authors trying to market eBooks.
Why You Should Sell eBooks Via Shopify
There are several benefits to selling eBooks on Shopify. Let's go over a few of them.
EBooks Have Become Increasingly Popular
Ten years ago, many fans of reading insisted that reading on an e-reader wasn't as rewarding as reading a physical hard copy of a book.
That has changed, and more people than ever are getting their reading fixes with e-readers.
All of these e-readers have their own dedicated fan bases.
Amazon Kindle
Kobo Libra or Elipsa
Barnes and Noble Nook
Besides the dedicated e-reading devices, you can also use the Kindle app to read on your iPad, your computer, or via a web browser such as Google Chrome or Safari.
With Shopify, You Can Sell Your eBooks Online, Even With A Small Budget
Getting started selling on Shopify is a low-budget investment that's within reach of most sellers, even if they're working with a smaller budget.
eBooks Are Intangible Assets You Can Sell Without Having To Refill Inventory.
Once you upload your eBook to a Shopify store, you can enjoy unlimited sales without creating new listings.
Digital products are intangible assets, so you don't have to have an inventory of books on-hand.
With eBook Sales, You Can Enjoy Another Passive Income Stream
Who doesn't want to be making money while they're sleeping?
Money that comes in with minimal effort from you is called passive income.
You may already have other passive income streams, but you can channel your expertise into selling eBooks to maximize your return.
Final Thoughts: Can You Sell eBooks on Shopify?
Selling eBooks on Shopify is an excellent way to maximize your income streams.
When you sell books independently of traditional book marketplaces, you get to keep all of that wonderful profit for yourself.
So get started on a Shopify Free Trial.
Test the platform and see if it's for you.
Especially if you have an eBook already published or even in mind for writing.
Have other questions on the Shopify platform and looking to learn more, my following guides may be of help: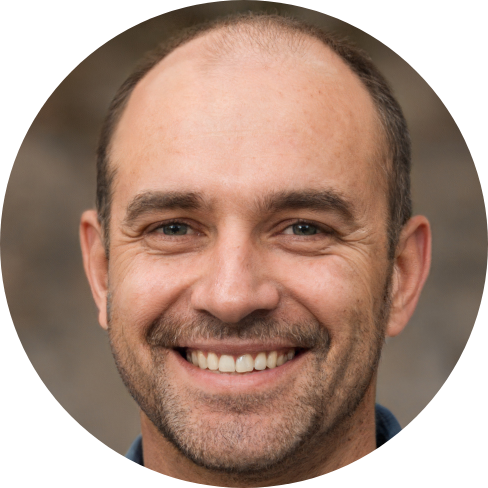 Hey, I'm Jeremy; a seasoned entrepreneur that has been earning his full time income online since 2005. My online business portfolio includes eCommerce stores and affiliate marketing niche sites. I also make money through Blockchain and Crypto. I created Unrivaled Review to share my knowledge, experience and recommendations for anyone looking to pursue such ventures.