Are you a graphic designer or artist with a special talent for creating useful or creative printables? Maybe you create gorgeous printable calendars for yourself every year and would like to offer them to others. Or perhaps you're a super organized person who creates detailed chore charts or home organizing worksheets and wants to sell them for some additional side income. Either way, you've come to the right place. Here is what you will want to know.
So, can you sell printables on Shopify? You can sell printables on Shopify, and it's not difficult because Shopify is one of the most user-friendly platforms for selling these types of digital products. You will need an additional plugin, however, to handle the upload/download process for your customers.
If you're a creative person who loves to make printables, why not monetize your talent with a printables Shopify store?
Shopify is an excellent platform for selling any type of digital download, including printables.
So if that's all you need to know, why not head over to the official Shopify website here and pick up a free trial while you are at it?
Test the platform and see if it's for you and your new venture.
If you want to learn more about the business model through Shopify, however, keep reading. I cover all you need to do to get started and get this type of digital product business up and off the ground.
Can I Sell Printables On Shopify?
If you're wondering if you can sell printables on Shopify, the answer is yes.
Shopify makes it incredibly easy to sell printables, or any other digital download product, and start earning passive income.
Although Shopify doesn't have a built-in delivery system for downloading printables, you can use an app that enables this function.
How To Sell Printables On Shopify
Follow the steps we've outlined below to start selling printables on Shopify.
Step 1: Decide What Printables You Want To Sell
There are endless possibilities for the type of printables you can sell on Shopify.
You can sell a wide variety of printables, or you can stick to one niche.
Niches can include fitness, home organization, kids' printables, and more.
Here are some types of printables that sell well.
Home decor printables
Chore charts
Bullet journal pages
Planners and calendars
Business card templates
Thank you cards
Invitation templates
Self-improvement printables
Habit trackers
Product labels
Fitness printables
Wedding planners
Coloring sheets
Sewing patterns
Resume templates
Step 2: Create Your High-Quality Printables
One caveat to selling printables is that you need to be a skilled graphic designer or hire someone who is.
There are some excellent courses online for learning graphic design, and you can also learn with free videos on YouTube.
Here are some tools you can use to create beautiful printables.
Canva
Adobe Illustrator
Adobe Photoshop
Google Sheets or Docs
Microsoft PowerPoint, Word, or Excel
Step 3: Print Your Printables To Test Them Out
Before you sell your printables, print them out to make sure they're a good resolution for printing.
If possible, test your printables on different types of printers. Remember that most of your customers don't have professional-grade printers, so be sure to test your printables on cheap printers, too.
Step 4: Set Up Your Branding
When selling printables, your branding is everything.
You will want to have your logo on your printables, and you'll also need high-resolution logos for your Shopify store and social media accounts.
Step 5: Open Your Shopify Store
Shopify offers a free trial, so you can use that time to set up your store and get it running.
Follow these steps for setting up your Shopify store.
Open your store.
Install a theme (see below) and customize it.
Create essential pages, including a contact page, FAQ page, returns and refund page, and pages with instructions for downloading and using your printables.
Step 6: Shop Around For A Shopify Theme With The Functionality You Need
When you're getting started, you can use a free Shopify theme. There are some excellent free options out there.
However, if you have the budget, investing in a robust paid theme is a good idea.
Shopify themes can cost up to $180, but you can find less expensive ones with excellent functionality.
A Shopify theme is the face of your business and can help boost conversions, so it's worth finding a good one.
Step 7: Find A Good Shopify Digital Downloads App (Plugin)
For selling printables on Shopify, you need to install an app for digital downloads.
This app will give you the functionality to upload your designs and allow your customers to download their purchases.
All of these apps work well for digital downloads.
The official Shopify plugin is Digital Downloads. However, the most popular digital download app is Downloadable Digital Assets.
I recommend reading the review to see which app will work best for your shop.
Step 8: Create Product Listings And Upload Your Printables To Shopify
Before you can upload your printables to your digital download app, you need to create the product listing. Follow these steps to go through the entire process.
Go to your store's Products page.
Create your product listing by clicking "Add product."
Go to your app, then upload your files to the app using the instructions provided with your app.
Go back to the Products page on the Shopify dashboard, and find the listing for the file you just uploaded.
In the search box, search for the listing's file.
Step 9: Disable Physical Shipping For Digital Products
Be sure to disable the shipping for your product listings.
To disable shipping, follow these steps.
Go to the Products page and select your product.
In the shipping section of the page, uncheck this option: "This is a physical product."
Click save.
Step 10: Write SEO-friendly Product Descriptions
To ensure your store and product listings can be found in Google search (or other search engines), use solid SEO to create your product listings.
You can find SEO courses or free tutorials online or free videos on YouTube.
Step 11: Configure Comprehensive Email Templates
You can deliver your digital downloads to your customer immediately, but most apps for digital downloads allow you to send a download link to your customers via email.
Creating email templates in advance can help streamline your service. In the email, include all of these things.
The download link
Info about the product
Instructions for downloading the printables
Tips for using the printable
Your social media links
Step 12: Start Marketing Your Printables
Once you've set up your store, it's time to start marketing your products.
You can buy Facebook or Google ads, but you also need to establish a social media presence.
Use your logos and branding to create accounts on all of these platforms.
Facebook
Instagram
Pinterest
Writing blog posts is one of the easiest ways to drive traffic to your store.
You also want to make sure you're capturing your customers' email addresses so you can build your subscriber list.
Tips When Selling Printables on Shopify
For selling printables on Shopify, these tips and best practices will help you make the most of your printable sales income.
Price Your Printables Competitively
Before pricing your products, do research on your competitors. You don't want to over-price your printables.
Consider Expanding Your Product Line With A Print-on-demand Service Provider
Some customers will want a finished and framed printable they can buy.
If you want to offer these products, get set up with a company such as Printful, which will print your products on demand and mail them to your customers.
You can even offer framed prints through Printful. You don't have to carry any inventory, and Printful's Shopify app makes it easy to get started.
Offer Product Upsells
It's a good idea to offer upsells on your customer's checkout page.
You can use a Shopify app for that, and it's an easy way to capture additional sales.
Find Good Mockups To Showcase Your Printables
With mockups, you can show your customers what their products will look like when they're printed and framed.
You can find excellent mockups on websites such as Creative Market.
Be sure you use clear language to remind your customers that they're buying a digital product, and the frame and shipping aren't included.
Why You Should Sell Printables Via Shopify
Let's go over some of the benefits of using Shopify as a platform for selling digital downloads and printables.
Shopify Offers Robust Analytics
Shopify has built-in analytics that can help you track your sales. With these tools, you can identify what is selling well,
You Can Easily Customize Your Shopify Store
With most themes, you can customize your Shopify store to make it look exactly like you want.
Shopify Is A User-friendly Platform, Even If You're A Beginner
You don't have to be a programmer or even be very tech-savvy to use Shopify. It's designed to be user-friendly for nearly everyone.
You Don't Need A Huge Budget To Start Selling Printables On Shopify
There is a low start-up cost to getting started with Shopify. And, of course, the cost of goods is mostly your time to create the printables.
The Sky Is The Limit Regarding What Type Of Printables You Sell
You can sell any type of printable imaginable. For example, you can stick to one niche or sell a wide variety of printables.
Create And Upload Your Printables Once, And Sell Them Forever
Once your designs are created and uploaded to your store, the money starts rolling in, and as long as your store is active, you can earn passive income indefinitely.
Final Thoughts: Can You Sell Printables on Shopify?
Selling printables on Shopify is a great way to earn passive income.
If you're a creative individual, you can start making money from your hard work and effort.
Whether it's a new side hustle or a bigger branch of your business, sign up to Shopify today and get started.
Related Questions
How do I upload Printables to Shopify?
To upload Printables to Shopify, you will need to download and install a Digital Downloads plugin. You will then need to customize the plugin and then upload your printables with the functionality provided.
Other guides you may want to check out: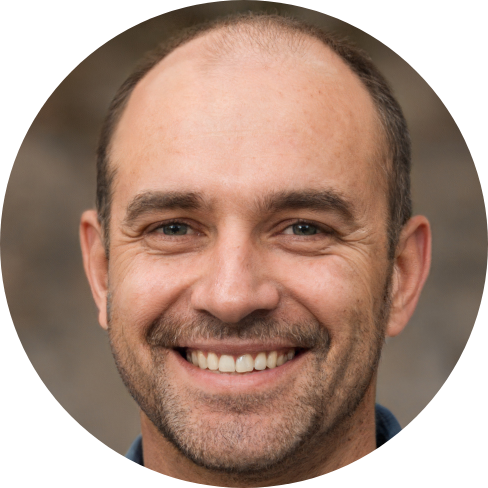 Hey, I'm Jeremy; a seasoned entrepreneur that has been earning his full time income online since 2005. My online business portfolio includes eCommerce stores and affiliate marketing niche sites. I also make money through Blockchain and Crypto. I created Unrivaled Review to share my knowledge, experience and recommendations for anyone looking to pursue such ventures.