Are you looking to open a new Shopify store and want to know how you can get a 120 Day Free Trial? I've got some great news but also some bad news for you.
Lets start by looking at the bad.
The 120 Day Shopify Trial does not exist.
It was an introductory offer to a select few individuals when Shopify first launched. The intention was to get new stores set up and running through their platform.
In time, they reduced this to a 60 Day Shopify Trial; also to a select few. This no longer exists either.
This is not what you was expecting to hear.
Unfortunately, this is just how introductory offers work. With the growth and marketing of any business, their offers are always subject to change. So it is not worth going out and trying to find a 60/120 day free trial because you will not find one. If you do, the people who will try to offer you one are likely scammers and could even load viruses and malware onto your computer.
But, there is great news.
Shopify are still providing Free Trials. This is for a shorter amount of time than what the 120 day Shopify free trial that you were looking for.
Shopify currently offer a 14 day Shopify trial. Its an all access offer where you can use every single feature and functionality of the platform completely free of charge.
How Does the Altered 120 day Shopify Trial Work?
Its incredibly simple.
All you will need to do, is head over to Shopify and enter your email address, create a password, and then name your new Shopify Store. (If I were you I would actually create a new email address to keep all of your business emails in the same place – Gmail is terrific for this).
After these few steps, all you need to do is answer a few very basic questions and you're away. In as little as 5 minutes you will have your Free Trial set up.
From there, your trial will provide you with access to the full Shopify Interface and Dashboard. You'll need to run through the General Settings and enter key information so that you will be able to accept and get paid by your customers.
At this point, an initial storefront will be created for you that you will be able to fully customize, add products to, change the theme etc.
Just before you launch your store, Shopify will ask if you would like to get on a paid plan. The choice is yours.
Shopify do not make you get on a paid plan straight away. You can simply close the box and get back to creating your new store.
What Features Do You Get With A Shopify Free Trial?
Shopify was created and designed to be an all-in-one eCommerce solution.
For you, that means that you will be able to do absolutely everything from the platform itself. Whether it is Accepting Payments, Fulfilling Orders, Sending Receipts to Customers etc.
Its a fully integrated platform that integrates with some of the biggest companies for online eCommerce including PayPal, Stripe etc. (Read More: What Is Shopify And How Does It Work)
Thankfully, you get access to absolutely all the features and functionality with their Free Trial….There are No Limitations.
Here are some key features that you will gain instant access to during your Free Trial.
Store Design and Customization
From your Dashboard, you are able to easily and effectively design every aspect of your online store. There are a number of Free Themes that you can set up and customize so that you get a store that fits your style and your new brands image.
The themes are easy to edit and you do not need to know any complicated coding.
You can add sliders, images, video to a multitude of layouts. Its one of the easiest store builders that is available right now.
Products
The Product tab is where you will add and enter products onto your store. If you have products in mind, then it is a very simple and easy process to add new products, their descriptions and images.
If you are looking to dropship of AliExpress, you can even import all of your products directly into your store (for free using a Shopify's Dropshipping partner called Oberlo).
But here is just one example where Shopify stands out from the competition:
This is perhaps the most effective and useful features of the Free Trial:
If you want to start a Shopify Store and an eCommerce business but you are not sure what you want to sell.
Shopify have an intuitive solution for you.
When on the Products page you can click on a button titled: 'Find Products'. This will direct you to Oberlo (the application I referenced above) to find the in-demand hot and trending products.
Insightful Analytics
Another major benefit of the Shopify Platform is the built-in Analytics that are available to every store owner (Free Trial Owners included). There is a comprehensive range of Analytics that you can easily access to get a quick overview of your visitors, your sales and your revenue.
The Analytics are also fully customizable so you can delve deeper and find out insightful data like what devices are your store visitors using, what time did you receive the most customers etc.
Blog
Your Shopify Plan does not just provide you with a storefront but a fully operational website.
There is a pre-built Blog that you can write on, which will appear on this section of your site.
You can write articles and posts just like you would on any other regular website that will be ranked in the search engines.
This is a terrific way to market your brand, get you customers and to also make your business and brand look far more professional.
Its incredibly easy to write a blog article using this functionality, post articles and even amend the meta-data for Search Engine Optimization Purposes.
Take advantage of the 14 day trial since the 120 day trial is no longer available.
Even though the trial length has been reduced, you will be getting complete access to the platform and all of its functionality. You can see how great an eCommerce solution it is and there is no obligation to sign up to a free plan thereafter.
At the absolute minimum its worth a try, just for the fun of it.
S go ahead and sign up for your free trial today, its completely risk free.
Get your Free Trial now before they end it!
Wondering what other Shopify trial offers there are out there? My other guides may be of help: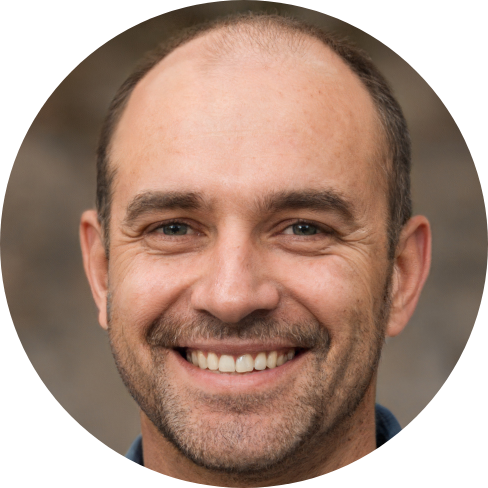 Hey, I'm Jeremy; a seasoned entrepreneur that has been earning his full time income online since 2005. My online business portfolio includes eCommerce stores and affiliate marketing niche sites. I also make money through Blockchain and Crypto. I created Unrivaled Review to share my knowledge, experience and recommendations for anyone looking to pursue such ventures.