If you want to test Shopify, then a Free Trial is the perfect opportunity. It's a risk-free way to build your store, explore the functionality and decide if this platform has what you need for your new eCommerce business.
If you are here then it is likely that somewhere, you heard that a Shopify 90 Day Trial offer was available and up for grabs. But does it exist?
I'm here to bring to you the truth, what is available and what you can expect.
Now first things first, lets get the bad news out of the way. The 90 Day Shopify Free Trial no longer exists.
In fact, it was only available for a very brief moment – only very recently.
The 90 day trial was available as a response to the Covid-19 crises. But Shopify are no longer offering it.
So, if you are still seeing 90 days being available elsewhere, be rest assured that you cannot get this offer. I've spoken directly to the team over at Shopify, and they have confirmed this to me directly.
So, if you're thinking of leaving and going to find this offer, I'm here to save you some time and frustration.
But there is good news.
Shopify do provide an extensive Free Trial. It's not as long as 90 days, but its still plenty of time to build a store, test the platform and make a decision. All without the common limitations trials typically come with.
The Best Free Trial currently available, is a comprehensive 14 Day Trial.
That's right, its not a 60 or 21 day offer; which I have also seen reported out there.
It's a risk-free trial whereby you get full access to all of the tools. Plus, there are no contracts or obligations that you need to sign. This means you can cancel at any point if you decide it is not for you.
How Does The Shopify Free Trial Work?
Starting a Shopify Free Trial only takes a few minutes. You just need to enter some basic information before you're away.
Firstly, you need to visit the Official Shopify Site via this Free Trial link.
Next, you're required to enter a few personal details and create an Account.
Its minimal – an email address, password and your store name is all that is required.
At this point, a simple multiple choice questionnaire will then be presented asking you about your new store. There's only around 5 questions and can be completed in all but a minute.
And that is it! Your 14 Day Trial is now live.
From here you can explore the Shopify Platform, build your store and test all of the eCommerce Tools and functionality.
You will need to remember those details you provided (email address and password) as these will be used to sign into your store each day.
When you log into your account, you will be taken to a separate screen and interface than the view your customers will see. This is the Admin Interface that lets you build, edit and control your store.
In the initial set up, you will be required to head into the General Settings and make some updates. This includes your Payment Information so that you can start taking payments from your customers!
The Shopify Interface is simple to use ; on the left hand side you have a panel with links to all of the various Shopify Tools you need. Plus, there are on screen instructions and prompts which outline what you need to do to get your store started and optimized.
After you have set up your Stores General Settings, by default a basic store will automatically have been set up with you (minus your products). Shopify has been designed to automatically collect information from your General Settings and input them into key places on your store (for example your Store Name and Tagline will be captured and presented at the top of your Store).
At this stage its over to you to build and customize the basic template of your store. In a couple of clicks you can install a Free Theme to apply a constant style on each and every one of your stores pages.
From there, you can open up the Page Builder to edit every single last part of your store. Starting on the Home Page, you can then work through to your Product Pages, FAQs Page, Privacy Page and Contact Page etc. Shopify is great because you can automatically create your Privacy Page and Contact Pages in one click from the general settings!
Regarding Customization, your entire home page can be edited to feature one single or multiple products; you can move where images are shown, where buttons appear, their colors and much more.
The drag and drop builder makes this easy; there is no HTML code to edit or understand. This is all managed in the core files of the store (which you can edit and update if you have a knowledge, understanding or requirement). However, for the mos part this will not be needed.
At the point in where you have finished your store, you've added all of your individual products and you are content with the look and feel of your store, you can now launch.
By the time you are ready to start taking and fulfilling orders, the platform will ask if you want to get on a Paid Plan (that will start after the 14 days are up). This is entirely your choice; there are no commitments. Plus, you will only be charged after the 14 days, not before or during. Even if you decide you want a paid plan, you will still get the 14 days free.
With Shopify there are no commitments – if you do not want to get on a paid plan at this stage you do not have to. You can continue to play with the tools and your store and and test for the remaining 14 days.
Shopify Features (Included in the Trial)
As mentioned in the previous section, a Shopify Trial is all inclusive. You can use every tool that you get in a Paid Plan.
Shopify is considered the best eCommerce Platform; containing all the tools you need to create, control and scale a profitable eCommerce store. There is no need to sign up to other platforms and solutions because Shopify have functionality or integrations that mean this is not required.
In a nutshell, you can:
Build an Impressive, Professional and Clean Store (with a Unique Style),
Accept Customer Payments
Fulfill Customer Orders
Manage Your stock
Send Order Confirmations and Receipts
Utilize Customer Data/Insights and Metrics
Offer Discounts, Promotions and Offers
and much more.
Plus for any functionality or task that Shopify cannot do on its own; there are applications that you can install to do this for you. The majority of these are free, but if you did want some advanced and specific features, some apps will incur a monthly subscription fee (that will be covered by sales).
What I personally love with Shopify is that due to the growth of the Platform and the number of store owners it has, they have created partnerships with some of the biggest eCommerce solution providers. So payment processors like PayPal and Stripe, Email Marketing Platforms like Aweber and Mailchimp all work together seamlessly. (Read More: What Is Shopify And How Does It Work).
I will now look more closely at some of the top features of Shopify, all of which you will gain instant access to when you sign up for a Trial and/or a Paid Plan
Clean, Professional Store (Completely Customizable Design)
Perhaps the biggest reason why Shopify have exploded is because it is so user friendly to use. Perhaps the biggest evidence of this is the Store Building Functionality.
In under an hour, you can build out an entire store and customize it to your hearts content.
You can change every last element, but not just how your store looks, but how it works. You can essentially alter the complete user experience and journey on your store. This is great for building a store that suits your brand, and also that makes more sales.
The Shopify Library includes hundreds of Free Themes that you can use. These themes instantly provide a pre-built and pre-optimized design that will load onto your Homepage, Product Pages and every last page that you create for your store. Plus, you have the ability to completely edit them further.
Alternatively, you can opt for Themes that have conversion-boosting applications built in (like countdown timers, stock counts, discount pop-ups etc). This is what makes your store successful.
Making changes to a theme is simple through the Builder Interface, and you can see your changes in real-time before you save and roll it out. So there's no HTML code manipulation required.
Then comes the eCom-functionality that you can easily install onto your store. Whether this be different layout options (Boxed/Full Content), Styles, Call To Action Buttons, Image Sliders etc.
Having worked with countless eCommerce Platforms online, Shopify is the easiest and most effective of the lot.
Products
Adding Products, or entire collections and categories of products, is quick and painless; in fact, you will likely set this up in under a day (depending on the number of products you would like to add).
From the Shopify Admin Interface, all you need to do is click the Product Tab on the left hand side of the screen:
From this screen you have the ability to add, filter, single edit, or bulk edit your products. You can even create collections, display your stock counts, change prices and more!
Adding/Changing individual products is also very easy. You just need to click the "Add new Product" blue icon, or simply click on the product you want to edit.
From there, you can add the products name, a description, and images of the product. This will all be displayed to your customers on your store.
If you are considering Dropshipping, or sourcing products from other vendors and marketplaces online, this is where it gets really interesting! If this is you, you can import products directly into your store in just a couple of clicks. And the best part – its free.
You just need to install an app from Shopify's Dropshipping partner – Oberlo. What this app does is pull all useful information from the marketplace (like AliExpress) and place it into your product pages. So, product descriptions, pictures, prices and stock counts are are automatically fed! And its done and updated constantly and in real-time so your store remains present and current.
Oberlo enables you to have your products in your store in just a few minutes. And this information just forms as a template; you can edit as much as you like if you require.
This is one of the many reasons why Shopify is so useful for eCommerce.
Similar, you can use apps and integrations like Oberlo on Shopify to find in-demand and high-trending products, or products that will spark new ideas and niches.
All you need to do is open the Product Interface from your Dashboard and click the 'Find Products' button. This will load the Oberlo App (discussed above) and it will instantly show all the high-sale products other stores are having a lot of success with.
So if you want to create a store, but are not quite sure what to sell, this will get you started (and save you countless hours of research and testing in the process!)
Analytics and Data
Without any work on your part, Shopify will automatically capture and track informative data and Analytics for your store. This can be really powerful data which will help you become more profitable and shape your entire business strategy.
You can identify quickly and easily, how your store is used, who your customers are, what they like the most, where they come from (social media or search) and much more.
This is all presented to you in simple, easy to manipulate Dashboards which you can observe to ensure that you understand every last essential detail of your store and its customers.
Data and Analytics is collected by default for all Shopify Store Owners, and the entire Dashboard Functionality will be visible the entire time (so even on a Free Trial you will be able to view this information).
These insights are all collected and presented in real-time and you have the ability to drill down into any area of focus.
Here's just some of the many areas you can leverage:
Sales, Revenue (Profit/Loss) Data,
The Demographics/Ages of your Customers
Customer Behavior on Site
The Device your customers are using,
How your customers found your site,
Products Viewed
Abandoned Carts
Results/Success of your Social Media Marketing Campaings
and more!
There is no better way to learn your market and identify exactly what your customers want.
This is one of the distinct advantages to have a Shopify store; you become educated in your niche and your market. Far beyond what you initially thought was possible.
This really is how you make success of an eCommerce store; learning your audience – discovering their exact, needs, wants and preferences.
Blogging
To make your Shopify Store more than just a store and a complete site, Shopify provide an entire Blogging Platform to all store owners.
This enables you to write and publish content, just as you would be able to on other platforms (e.g. WordPress).
This means you can leverage the Search Engines, like Google, and gain better traction – find more customers, improve your outreach and find new customers.
This functionality is what turns your store from purely transactional to , complete and comprehensive Website.
Plus, the Blogging Functionality includes everything you will ever need to make a success of your content. For example you can easily alter the Meta-Data for SEO (Search Engine Optimization) benefits.
Blogging is a creative and excellent way to find new customers, and start collecting leads in a lot more natural way. You can write entire articles about your products, or the "Best products in your niche". From there you can direct your site visitors to your store and start making more sales. Its very effective.
Shopify 90 Day Trial – Verdict & Final Words
The best Free Trial offer that is available in 2019 is 14 Days.
Do not be that person who gets hacked or conned by any offer that promises any more.
Without any obligation to get on a Paid Plan; the trial is the ideal way to test and ensure that this is the eCommerce platform you need for your business.
With an all-inclusive trial, its over to you to use the functionality and see what features you like best beyond just the those mentioned above.
Then in 14 days time, if you do not want to continue, you do not need to do anything – let your trial automatically cease.
At the bare minimum, its worth building an eCommerce store for the sheer fun of it!
Click here to visit the Official Shopiy Site and get your Trial (before they are all gone!)
Wondering what other Shopify trial offers there are out there? My other guides may be of help: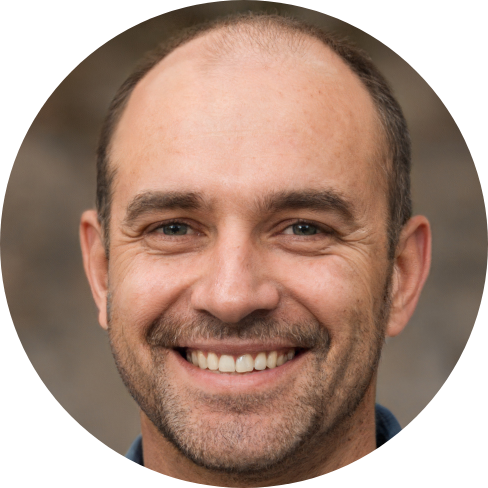 Hey, I'm Jeremy; a seasoned entrepreneur that has been earning his full time income online since 2005. My online business portfolio includes eCommerce stores and affiliate marketing niche sites. I also make money through Blockchain and Crypto. I created Unrivaled Review to share my knowledge, experience and recommendations for anyone looking to pursue such ventures.