If you are looking to start a Shopify Store, then you are probably looking around for a Trial Code. As is the case with any trial, its always best to research around and find the longest offer that you possibly can . I've done the research, and found the resources so you do not have to.
So, where can you get a Shopify Trial Code? When it comes to a Shopify Trial, there are no codes available or that you can use. Instead, all you need to do is head over to Shopify using this link to get to the Free Trial Signup Page. This will enable you to get the best trial offer currently available; a free comprehensive, all inclusive 14 day trial. You" be able to build a professional store and test all of the functionality and features for the entire duration. There are no contracts or obligations during or beyond the 14 days, and you can quit at any time. If you wanted to convert over to a paid plan to continue your store, you can. Ultimately its up to you!
A lot of Free Trials utilize codes during the signup process – this typically grants you access and usually you get added benefits or offers available to you. This is not the case with Shopify. Instead, all trials are available to everyone. All you just need to add some basic information to get you set up and running.
Best Shopify Trial Code
As mentioned already, Shopify do not release or provide any trial codes. Instead, they simply require you to complete a small form to sign up to a trial.
Its very simple, limited, and does not require much information. You can complete the process in around 2-5 minutes.
This is what it looks like:
So all you need to do is enter your email address. From there it will take you to a second screen where you just need to create an account. This consists of your store name and creating a password. You will use this account to log in, build and manage your store.
Once you've entered this basic information you'll be presented with a short questionnaire about your store (which you can skip). Once complete, you'll be taken to the back-end interface of your new store!
From here, your 14 days starts.
There are a few General Settings that you will need to sort out; like your payment details so that you can start accepting payments from your customers.
The good news is that you will have a Store pre-built with a basic design (without products that you are yet to create). Its all automated and you will find many parts of your store have already been completed for you (e.g. Store Name, Store Tagline etc).
There are several free themes that you can install and then customize to your requirements and preferences. Alternatively, you can purchase a premium theme which will give you access to some extra functionality , like conversion boosting apps. Once your theme has been selected, its time to customize!
The Shopify page builder is intuitive and lets you can change all parts of your store, whether this be on the homepage or product pages. (what and where buttons show, colors, positioning of text, headlines etc). Its very simple, with no code to edit or work with.
When you've customized your store, you just need to add your products. This is very easy to do and you can add pictures, descriptions, stock counts and more! Once complete you're ready to launch your site and start driving customers!
Shopify is such a user friendly platform. It provides on screen prompts throughout the duration of store creation, plus there are a lot of support articles that will help you throughout the process.
The Free Trial Offer
Getting on a Shopify Free Trial is the best way to test the platform and build a store.
Thankfully, there are not many if any limitations on the trial which means that you can completely use the platform and all of its features for the full 14 days.
Now, I know what you may be wondering.
Is there a longer trial period offer available?
The simple truth is, no. 14 days is the longest trial available (that you will get via the official Shopify website).
Do not be tricked into any individual or website that deems otherwise – these are usually just scams. So if you have heard of the ability to get
21 days, 30 days or even 120 Days. you'll be disappointed to hear that these offers do not nor have ever existed. Do not trust anyone who tells you otherwise.
Best Features of Shopify (Also Included in the Trial)
As mentioned already in this article, the Free Trial gives you access to every last feature that comes included in a paid plan.
Shopify is an award winning eCommerce solution because it enables you to build, manage, run and scale your store all from one platform. There's no need to sign up to different softwares or platforms for different elements of the business.
It provides the tools to quickly and professionally build a Store and customize the Design, Accepting Payments from customers, Fulfill Orders, Manage your Stock Levels, Send order confirmations and Order Receipts and much more.
Plus, if there are any tasks that you cannot do using Shopify's tools, there are thousands of applications to install to boost functionality. Hundreds of these are free to use, but do some come with a monthly charge.
Here are my favorite features of Shopify – that your Trial will give you access to but that you will continue to benefit from beyond the trial period if you decide to continue:
Professional Store Design that is Entirely Customizable – With an easy drag and drop page builder, you can change the various elements and sections of your store (on all the pages – your homepage and individual product pages). Plus you can install free themes that will automatically build your entire store out for you. All you then need to do is add your products and information.
Import Products from other Websites/Platforms – Like AliExpress. This is great for dropshipping and makes the process faster and more seamless. Plus the tools to do this are completely free.
Analyse Store Performance, Visitors and Customers – Shopify automatically capture a plethora of data from the people who visit your store. This helps you to understand your customers, your ebst products, your target audience, their behaviors and much more. This will ensure you can succeed, spend more wisely, and ensure you obtain a positive ROI on your marketing and business investments.
Build out a Blog/Content – That will rank in the Search Engines and help you acquire more customers, for free. This will help you build your authority and drive visitors to your store. There is an entire blog platform that comes included in your store (works just like WordPress) meaning you can create content that targets specific search engine searches.
What Happens When The Trial Period Ends?
I've actually documented all of the individual circumstances and what happens when the 14 days is up. You can view this article here.
But in a nutshell, here's a brief summary of what is covered in that post.
Unless you subscribe to a paid plan during in the duration of your trial and entered your payment information, your Shopify Store will be paused.
In this situation, you will have around 30 days to unlock your store and continue where you left off on a paid plan.
Alternatively, if you selected a paid plan during your trial, you will start being billed subscription charges, taken on the date your trial became a permanent store account. This way, you will always get 14 days free.
Final Words and Verdict
There are no Shopify Trial Codes. Instead, there is just a simple sign up process that will give you complete access to the platform for 14 days.
This is the best trial period you will get. Trust me I have spent a lot of time investigating this.
A Free Trial is the perfect way to test and explore the functionality. Towards the end its up to you whether you want to continue on a paid plan. There are no contracts or obligations, and its very easy to cancel your account.
At the very least, I suggest you sign up, just for the fun of it!
Wondering what other Shopify trial offers there are out there? My other guides may be of help: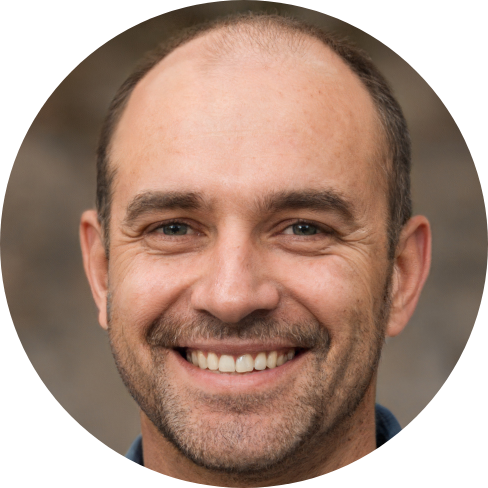 Hey, I'm Jeremy; a seasoned entrepreneur that has been earning his full time income online since 2005. My online business portfolio includes eCommerce stores and affiliate marketing niche sites. I also make money through Blockchain and Crypto. I created Unrivaled Review to share my knowledge, experience and recommendations for anyone looking to pursue such ventures.