There are many reasons why you may want to sell PDFs on Shopify. Maybe you're an eBook writer, or perhaps you sell digital templates such as coloring sheets, sewing patterns, or bullet journal pages. With digital products, you only have to upload an item once, and it will sell over and over. But there's a big potential limitation here, such as if its even possible. Well today, I am going to be clearing it all up for you.
So, can you sell PDFs on Shopify? You can sell PDFs on Shopify, so long as you use the right tools and plugins. Shopify is actually an ideal platform for selling digital products, PDFs, and eBooks but will not be possible out of the box.
The most excellent news. But it does require a little customization, which I will be getting into shortly.
But if you just want to get started then here is a link to the longest Shopify Free Trial currently available.
That will let you test the platform and see for yourself.
Once you're all signed up then you're ready to get started!
Can I Sell PDFs On Shopify?
You can sell digital products such as PDFs on Shopify. However, Shopify doesn't have a built-in delivery system for digital products at the time of writing. You'll need to use an app (plugin) that will allow a checkout system for digital downloads.
Once you are all set up (as we shall discuss in the next section), here are some of the most popular PDFs to sell on Shopify.
Printables
Sewing patterns
Educational materials
Nutrition plans
Cookbooks and recipes
Calendars
Other types of patterns
Blueprints for DIY projects
Photos
Sheet music
Templates
Digital art
How to Sell PDFs on Shopify
Below, we outline the steps for how to sell PDFs on Shopify.
Create Your Shopify Store
Once you decide you want to sell PDFs on Shopify, the first thing you need to do is create a Shopify store.
Shopify offers a free trial, and this gives you time to set up your store and products to ensure that a Shopify store is right for you.
To set up your store, there are a few things you need to do to get started.
Find a Shopify theme you like and install it.
Create essential pages, including a contact page, a returns and refund information page, and an FAQ page. There may be other pages you need depending on your own situation.
Make any customizations you want for your Shopify store.
Choose A Digital Downloads App
To sell PDFs on Shopify, you will need to use a Shopify app that allows you to upload digital files for your customers to download. 
Here are a few of the apps you can use to sell PDFs on Shopify (listed in no specific order).
Most industry experts recommend the Downloadable Digital Assets app for these reasons.
IP address limitations: You can adjust the settings to ensure that a customer can only download from specific IP addresses. This keeps them from sharing the download link with other people.
PDF stamping: With this feature, you can stamp customer details on the PDF pages to protect them from being shared. Also, you can lock your PDFs so that your branding or logos can't be removed and the PDF can't be altered.
Developed by experts: Shopify developers created this app so it has an easy-to-use interface.
Fast downloads: Your customers will appreciate the fast download time they'll experience.
All of these apps have their own pros and cons, so we recommend reading the reviews and learning about the features. This will help you decide which app is the best fit for you.
Create Your Product Listing
When your store is set up, it's time to create your first product. Log into Shopify and follow these steps. Note that you have to create your product listing before you can attach your PDF to the listing.
From the Shopify dashboard, navigate to the Products page.
Click "Add product" and create your product by entering the details.
From here, follow the instructions for using your choice of digital download apps.
Upload Your Downloadable PDFs To The App
Once you've created your PDF, it's time to use the app to upload the file.
Go to the page titled "Assets" from the app's dashboard.
Click the button that says "Upload new assets and proceed from there.
Find the digital file where you saved it to your computer and upload it.
Attach Your Finished PDF To The Product Listing
The product listing you created in Step 3 can be found on the Products page in your Shopify dashboard. Follow these steps to attach the PDF to the listing.
Find the product listing you are going to use for the PDF you want to sell.
After the page has loaded, you'll see a search box. Click the "Attach" button beside the search box.
After clicking "Attach," search your files for the e-book file you uploaded in the previous steps.
Tips When Selling PDFs on Shopify
It's easy to upload your PDFs to sell on Shopify, and these best practices and tips will help you make the most of your selling experience.
Tip 1: Set Download Limits
If you don't set download limits, some customers may share their download links with other people. Be sure the app you're using allows you to set limitations.
Tip 2: Use PDF Stamping
When you use PDF stamping, you can automatically insert the customer information onto the PDF they buy from you.
This will ideally prevent your customers from sharing the files they buy with other people. The best digital download apps will have this functionality built-in.
Equally important, you can lock your downloadable PDFs so that they can't be changed or edited by whoever opens them. 
This is important because it prevents customers from removing your branding or editing your product.
Tip 3: Offer PDF Delivery Using Different Methods
You can choose how to deliver your final product to the customer.
One option is to automatically send the customer an email with a download link.
You can also opt to direct the customer to a download page automatically after they make their purchase.
Tip 4: Offer Some Freebies To Entice Customers
Many customers will find their way to you because of the freebies you offer.
Once they're hooked on your products, they will happily pay for premium PDF downloads.
Tip 5: Access The Order Analysis
If you're using the Downloadable Digital Assets plugin, you can navigate to the "Orders" page and view all of these things and more in your customer's order analysis.
Customer's name and email address
Order number
Time and date purchased and downloaded
Number of downloads
IP address
Bandwidth tracking
From the order analysis, you can also resend the email with the download link if you need to do that.
Why You Should Sell PDFs via Shopify
Below, we list some of the benefits of selling PDFs on Shopify.
You Never Run Out Of Inventory
Because you are uploading a digital file, customers can download the product repeatedly.
You never have to re-upload the product unless you make changes to it or update it.
Shopify Is User-Friendly, Even If You Are A Beginner
Shopify is one of the easiest-to-use e-commerce platforms. Even if you're a beginner, you can get started with Shopify. Best of all, if you need some tutorials, you can find countless videos on YouTube.
Start-up Costs For A Digital Download Store Are Very Low
The main investment you need for selling digital downloads is the time it takes you to create the PDFs, list them, and set up your Shopify store.
Shopify plans are affordable, so selling for less than $100 per month is easy.
You Will Have A Passive Income Stream
Does the idea of earning money while you sleep appeal to you?
When you sell PDFs on Shopify, the money can roll in for you without you having to do much.
High Profit Margins
Because there is no recurring cost for the products you sell, you get to reap the profits.
Final Thoughts: Can You Sell PDFs on Shopify?
You can sell PDFs on Shopify. Moreover, selling PDFs on Shopify is easy, and the cost to get started is low.
So, it's an excellent opportunity and one you should get started with; especially if you have an exisitjng audience and a PDF ready to sell.
In that case, you just need a Shopify Free Trial and you're good to go. Oh and here that trial is.
Other guides you may want to check out: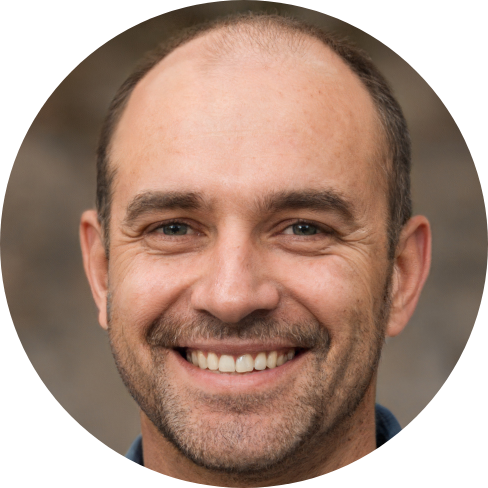 Hey, I'm Jeremy; a seasoned entrepreneur that has been earning his full time income online since 2005. My online business portfolio includes eCommerce stores and affiliate marketing niche sites. I also make money through Blockchain and Crypto. I created Unrivaled Review to share my knowledge, experience and recommendations for anyone looking to pursue such ventures.