I started researching, reviewing, and comparing dropshipping courses around three years ago when I began my own dropshipping business and journey.
I was looking for the best course that could teach me the ins and outs of the business model and help me to set up, grow and scale.
Over the years several courses have become available; some still exist but others have been and gone. I'd like to help you identify what makes a great dropshipping course, and list all the featured courses into one post to help you decide which course is right for you.
All the courses below have a link to the full review where I go into all the details on the course content, the creator of the course, the pricing, and ultimately the verdict on whether it is worth signing up for. It's important to state here, that the more expensive courses are not necessarily the best.
Best Dropshipping Course for 2023
Why Invest In A Dropshipping Course?
If you are like me, then you are serious about investing in your education, personal development, and building an online business. Something about dropshipping has caught your attention and you've come to the conclusion that a course can help you to get started most effectively and efficiently.
Now I wrote this article for those of you with these three objectives:
(1) You want to start an online store and business and want to sell products through dropshipping.
(2) You want to learn how to set up, optimize and become successful with your eCommerce store.
(3) And you want to start making significant sales Dropshipping.
You've seen the success stories: Dropshipping can be one of the most profitable business models. If done correctly; otherwise it can be very costly and unsuccessful.
The allure of dropshipping is that it is a low cost, there are very few barriers to start and if done right, you can drive high-profit margins on every sale.
It's an attractive and effective venture where you can get set up regardless if you have much knowledge or experience online. It also offers the opportunity to scale when you find a winning product and niche and grow your income further…
The main benefits of Dropshipping are as follows:
Subscriptions to eCommerce builders (like Shopify) are cheap, and they offer powerful eCommerce functionality as part of each plan.
It's incredibly quick and easy to create a store.
You only purchase and ship products once you have orders from your customers. There's no inventory to purchase and to stock, there are no distribution channels that you need to oversee. As such, you can dramatically cut your costs and keep your overheads low.
And with Social Media Marketing offering you low cost, advanced targeting, high engagement, and high conversion rates, it's an ideal time in 2023 to start profiting from Dropshipping.
But the purpose of this post is not to delve deep into the benefits of Dropshipping. It's likely, that if you are here you are already aware of this and know what the pros are.
a lot is possible with dropshipping; if you can learn what to do, and what not to do to keep costs low and profits high.
So I would like to bring to you my recommendation following countless hours of research, review, comparison, and personal experience.
I've taken a look at some of the most in-demand and most marketed courses, as well as some lesser-known ones too.
Why – because like you, I knew that signing up for the right Dropshipping Course would be crucial.
It's important to get the right information, that's easy to follow and understand. From there, you need the actionable steps to build, manage and scale an online business.
Plus, it's always good to avoid paying over the odds for a training course when you do not need to!
The truth is; you don't just want to learn the basics of purchase regurgitated content from YouTube or Blogs.
Instead, find a comprehensive course that teaches the entire model – including optimization, scaling and various marketing strategies is far more effective.
Its also best to sign up for a course from a respected individual with knowledge and experience within the field; an understanding of the business model in its entirety, not just the common and obvious beliefs.
The problem is: there are a lot of 'experts' online who make bold claims but and manipulate screenshots but have never actually achieved success themselves.
What Makes A Great Dropshipping Course?
When you are looking for a course to sign up for, here are some of the things you will want to ensure it has:
Checklist
In-Depth A-Z Course; covering the entire dropshipping process (from niche and product research through to optimized store design, traffic generation email marketing).
Shows advanced techniques to optimize your Store including SEO (Search Engine Optimization)
You can follow and replicate in real-time for your own Store/Niche.
Built through years of personal experience, trial, research, and experimentation.
Creator provides a tonne of Free Content and Material that you can use to check their Credibility, Knowledge, and Expertise.
Intuitive Learning Experience – Course Split into clear Modules and Lessons
High-quality HD video content
Affordable and Reasonable One-Time Cost.
Be a Lifetime Member to the Course and Course Content
Access to Support for any questions and queries.
Private Mastermind and Membership group of fellow students – where you can ask questions and discuss the course content.
Hundreds of Positive Reviews and Recommendations
This checklist has been widely considered when researching for the Best Dropshipping Course available in 2023 (and beyond).
I've reviewed a lot of courses in my time, and have even documented my experiences in a number of articles here on my blog.
At the end of the day, when you are paying for an online course it should be providing all of these things above at the very minimum.
So, without further ado, lets now take a look at the course:
Editors Choice (Best and Recommended Course): eCom Elites
eCom Elites is is a complete A-Z dropshipping course; teaching the ins and out of dropshipping online.
Through a step-by-step guide, you will gain a firm understanding of the different software, systems, and processes that you need to utilize. It will give you a number of online marketing techniques and practices that convert well.
It will provide you with a wealth of essential information (the basics) but will develop your knowledge to an advanced understanding. It's rich with expert tips, tricks, and techniques that have been proven to increase sales.
When you sign up for the eCom elites course, you will receive your login details via email within a couple of minutes of making payment.
Here's a screenshot of what you will see. It shows my account in the Members Hub:
Once you sign in to your account, you will be first greeted with a full overview of what the course is going to teach you and how you can make the most of the course content. Franklin provides his strategies for how you can follow and implement in real-time.
eCom Elites is composed of 10 modules, each covering a topic in depth. There are over 175+ videos in total in the course; with more being added weekly.
Each video provides a simple yet comprehensive step-by-step walk-through of what you need to do to actually replicate the content yourself.
The Social Media Marketing module, which will teach you how to set up and maximize your returns from Facebook Ads, includes over 50 Videos alone.
This is where the real value of the course is; learning entire marketing strategies that will help you no matter what you build online (a store, website, etc). Anyone can teach you to set up a store, it's getting high converting traffic to the store that makes all the difference.
One of the standout features of the course is that the videos are provided via Vimeo. If you have ever worked with Vimeo you will know that it provides great resolution, loads faster and you can quickly and easily rewind.
It's easy to go back over the things you missed.
I prefer to use the 1080P quality so you can fully understand and leverage the diagrams that Franklin provides, but even when you drop the resolution down to 360P you can still see them clearly.
You can also access the course on mobile or tablet. As it is an online hosted course, all you will need to do is access the login page in your browser and sign in.
It works best on Desktop because you can open several tabs (the course, your store, Facebook, etc).
This way you can replicate as you follow along which is a lot more difficult when loading the course from your mobile.
Here is the full list of Modules included and a brief overview of what's included. (For a full overview of the modules, read my: eCom Elites Review)
Store Setup
Here you learn not only how to build a store from scratch, but to optimize it for higher conversions. From your theme, all the way through to shipping rates, taxes, product up-sells, discount codes, and store funnels; the content covers it all.
Sourcing Products
In the second module, you learn exactly where and how to research for the best products. Lesson topics cover working with suppliers, utilizing software, spying on competitors, and a lot more!
Facebook Ads
This comprehensive section includes over 50 videos on Facebook Marketing. You will not just learn the setup here, you will discover bidding and scaling strategies to ensure your ad spend remains low and your profit high.
By the end of this unit, you'll know exactly how to run successful Facebook Campaigns.
Instagram Traffic
Another hugely profitable Social Media platform to promote your products and drive traffic to your store.
You'll learn a number of useful strategies and how to ensure you target your audience as precisely and effectively as possible.
Email Marketing
Learn how to build and scale a loyal fan base that returns to buy again.
Discover how to collect email addresses, the best auto-responders (emails on autopilot), the email copy to use, and more!
Chatbots
This unique strategy is covered at length, but it essentially teaches you how to leverage automated chat functionality to increase customer engagement and sales. It also limits your day-to-day involvement providing you with multiple benefits.
Sales Funnels
Here you learn exactly how to build advanced sales funnels that will ensure your store visitors will ultimately become customers.
You get access to a 7 figure funnel that you can upload and edit in a couple of clicks, and an optimized funnel that has been tested and refined until it worked time and time again.
Learning about funnels is a skill that will become invaluable to any asset you build online.
Google Ads
Another marketing strategy is covered this time its Google Ads. You will learn to set up, manage and scale Google Ad campaigns to take advantage of low-cost advertising and high converting buyers.
You will learn how to upload campaigns quickly and then make the required changes for a maximum ROI.
Free Google traffic
Learn how to obtain and gain free search traffic from the biggest search engines including Google and Bing.
Discover how to rank, what to rank (keywords) and how to build backlinks (essential to climbing the search engines and ranking on top)
Business and Sales
Learn how to scale your store as a business; how to hire virtual assistants and how much profit to reinvest.
You can access a comprehensive review of all the different Modules and what's included in each of them by reading my eCom Elites Review
This is why eCom Elites is the best dropshipping course
Why eCom Elites
Now that you are aware of the course and what is included, lets now turn to the pros and benefits, and what truly sets it apart from other courses online:
Hundreds of Success Stories
eCom Elites is a course that has and continues to deliver for the hundreds of students that have signed up.
If you are looking to succeed in any area of your life, then one of the best things that you can do is to seek out an expert. Someone who has experience, knowledge, and passion for that field. You need someone who understands the market and business model so that you can leverage it and replicate it.
And if you are wondering if he continues to dropship, he does. He has several General and Niche stores.
Franklin's YouTube channel documents his experiences. A recent video even outlines how he made $300 per sale for a product that cost just $50.
Most Comprehensive and Affordable
Unlike a lot of overpriced, generic courses, eCom Elites is comprehensive and affordable.
It's easy to sign up and it's easy to go through the modules through the Teachables platform. You can easily navigate through the various lessons and tick off the ones you have completed.
When you compare the price of eCom elites to other courses online, it's significantly cheaper.
Take for example 7 Figure Skills. The cheapest course available is $1297, compared to the modestly priced eCom Elites at $197.
eCom elites is also a one-off payment, meaning that you pay once and you've got access to the course forever.
This is not subscription-like many others, and you are not tied in with any financial commitments.
Just because courses are more expensive doesn't necessarily mean the content is superior. Through my research and in my experience it is usually the opposite.
Access to Franklin and an eCom Community
One of the major benefits of signing up to eCom Elites is that you will be able to contact Franklin with any questions and issues you have.
Having done this myself, Franklin has always personally responded with actionable and helpful information and advice.
This is the kind of communication that can really help when you are stuck, and this support ensures you make the right decisions when it matters.
Beyond this, when you sign up to eCom elites, you gain instant access to a Private Mastermind Group. This has over 5000 members, students, and fellow Dropshippers who are in a similar position to you.
This community is very active and you can ask questions, learn from others and see what is working and what is not.
Here's just one example:
Weekly Additions and Updates
This is a great feature of the eCom elites course which makes it forever current and updated.
When you sign up, in your members portal, you will find two bonus folders. These include weekly posts and updates to the modules.
Franklin is also keen to share valuable information and insights that he has learned that week – himself and from other experts in the space.
This ensures that the course content remains current and applicable; particularly if algorithms change.
At the time of writing, you can also access 9 additional videos to expand your knowledge further.
There are also Q&A sessions where Franklin has recorded his answers to common questions and pain points that his students have emailed and asked him.
Who Is eCom Elites Suitable For?
eCom Elites has been designed to be suitable for everyone interested or currently Dropshipping (yet failing to see profitable results).
It's most effective if you are new to Dropshipping and you do not currently have a store.
This is because part of the course teaches you how to set up your store from scratch.
However, there are a lot of valuable insights that you can obtain if you are currently dropshipping and are struggling to make a profit.
The FB and Instagram Ads modules are fantastic at explaining how to set up and optimize ads. Therefore if you are dropshipping at present and not able to make sales, it could be the ads that you are/are not using.
You may be targeting the wrong audience, promoting ineffective products, etc. It could literally be due to hundreds of reasons and eCom Elites you can help identify where you are going wrong, and how to change that.
Final Words
Signing up for a Dropshipping Course can dramatically fasten your learning curve. It can also ensure you succeed and prevent unnecessary errors which can lead to costly implications.
Through testing, exploration, and research, few can compare with eCom Elites when it comes to content, price, and application.
If you want to sign up for the best dropshipping course available today then I suggest you take a look right now.
If you are still not sure, one of the very best ways to take a look at this course and the content is to read my review.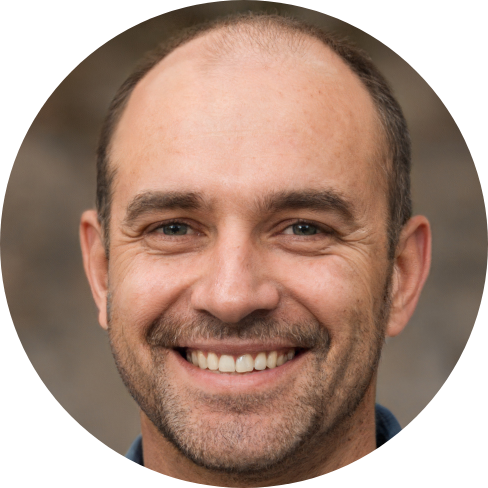 Hey, I'm Jeremy; a seasoned entrepreneur that has been earning his full time income online since 2005. My online business portfolio includes eCommerce stores and affiliate marketing niche sites. I also make money through Blockchain and Crypto. I created Unrivaled Review to share my knowledge, experience and recommendations for anyone looking to pursue such ventures.