If you are looking to build a successful Shopify store, then you may be considering a course to help you do so. But with a lot of options on the market where do you even start? I spent some time reviewing the options and I would like to share with you a recommended course here today.
So, what is the best Shopify training course? In my experience and research, the best Shopify Training Course currently available in 2022 is eCom Elites. A course with over 150 over the shoulder lessons spanning 10 Modules, this course will teach you everything you need to build and scale a profitable store, regardless of your current knowledge or experience levels.
Starting a Shopify Store and getting into eCommerce and/or Dropshipping is enticing. The risks seem low, and the profits high.
Unfortunately, there is a lot to learn to become truly successful with this business model, and a lot that can go wrong which can prevent great results and ultimate financial freedom.
Like anything in life, learning from the best is a sensible, strategic and simple way to ensure you stand the best chance of success.
The Challenges Of Finding A Course
Chances are, if you are looking for a Shopify training course, then you will physically not be able to look at every option available.
It would be overwhelming anyway.
You do not want to be bombarded with 000's of different choices of the courses that you could possibly join.
You're not looking for a list of options that are not really reviewed in any real depth, or do not provide you with a clear and concise answer to your question; What Is The Best Course?
At the end of the day, you don't want to make this any more difficult than it already is.
Instead, it should be possible to be able to identify quickly and easily the training you need.
One that will enable you to fully understand how to build, grow and scale an eCommerce business and then leverage it on your own terms. This isn't just about understanding, this is about taking action.
How And Why I Make My Recommendation
Whether you are here looking for training on the entire business model or want to focus on a specific process: (niche and product research, building your Shopify Store, creating your first advertising campaign etc) then you'll be glad you stopped by.
There are courses that were designed for all of these questions and topics in mind.
That's why, I'd like to provide you with my recommendation, through countless hours of research and experience.
Sure, I haven't signed up to every Shopify Training Course out there but that would be almost impossible.
For one, it would be incredibly costly (especially for the prices that some charge) and two, it would be very time intensive.
It would also be entirely pointless – why would I sign up to a course once I've got everything I need from one already?
Instead, I have taken a well-considered and thought out approach. Like you, I was looking for a Shopify Course that could provide a comprehensive and well-rounded training across the many different elements of running a successful eCommerce store on the Shopify Platform.
Instead of just signing up to random courses on a hunch, and the first one I found, I strategically considered the options and the pros and cons of each and every one.
The result, I discovered what to look for and what to avoid when signing up. It enabled me to locate exactly what was needed in a course and how much it should realistically cost.
I've since found and subscribed to an online course that I've had great personal success with.
But its not just me; it comes with excellent reviews, recommendations and a large number of success stories and case studies elsewhere on the web.
If you are wondering how I came to my conclusions and how I arrived at the decision to name a course 'great', this is what I looked for during my time researching, reviewing and comparing:
Checklist
In-Depth A-Z Course; covering the entire Shopify and eCommerce process (from niche and product research through to store design, traffic generation and email marketing).
Provide advanced strategies and methods that are easy to replicate (regardless of how much you have to invest)
Improves your store (both visually and in performance) ensuring that from a technical perspective your store is optimized for Search Engines, Visitor Interaction, Conversions etc.
Is applicable and relevant to your own Industry or Niche.
The result of testing, research and experimentation.
Comes from a reputable source with Integrity, Knowledge and Expertise.
Enjoyable Learning Experience – Easy to follow, Broken down into sizable modules and lessons.
Taught via HD Videos; easy to rewind and repeat the content.
Affordable and Respectable One-Time Cost.
Provides Lifetime Access to the course,
Access to Support that will answer any questions and queries – whether on the content or technical difficulties.
Community of fellow students to ask questions, discuss strategies, and converse on the content of the course.
Comes with a host of Positive Reviews, Recommendations.
Proof of success from fellow students, Case Studies to leverage and learn more from.
As you can see a lot has been considered.
Ultimately, if you are making an investment into an online course you be receiving all of these things above at the very minimum.
Unfortunately, a lot of courses do not provide these. Take 7 Figure Skills as an example, its charging well over 10x more for literally half the content. Then there's the courses over at Udemy.
Whilst a lot of these provide a good intro, they just do not provide the level of content that you can get elsewhere. They are great for teaching theory, but not so much some of the strategies that are being used to drive more sales and conversions.
So without further ado lets take a closer look and deep-dive into the recommended course.
The Best Shopify Training Course: eCom Elites
I have written a full, in-depth review of eCom Elites. This provides a breakdown of every module, including what you can expect to learn over the duration of the course and through each lesson. To learn more
click here
A great Shopify Training course by default teaches you how to successfully set up, manage and scale your Shopify Store. But if you want to sign up to a course that goes beyond the minimum, then eCom elites is for you!
This is one of the most comprehensive courses available in 2020; with over 150 insightful lessons regarding running a profitable online eCommerce business.
The course is taught by Franklin Hatchett; an online entrepreneur who makes a living through dropshipping on Shopify and other online business ventures.
As such, this course is in many ways the result of his experiments, testing and key takeaways during his time in the space.
As you can see from the left hand panel on the Dashboard Interface, each module surrounds a particular topic. Each module consists on average of 10-15 videos, each lasting between 10-30 minutes in length.
Here is the full list of modules included in the course:
eCom Elites Course Introduction
Setting up Shopify
Sourcing Products
Facebook Ads
Instagram Traffic
Email Marketing
Chat Bots
Building Sales Funnels
Google Ads
Organic Google Traffic
BONUS Content
The course therefore takes you through the journey of building an eCommerce store. It begins with building and optimizing the infrastructure (the store itself) and progresses through the various marketing strategies to promote your new brand, products and store.
Here is a basic overview of the modules. (For more information, read: eCom Elites Review)
1) eCom Elites Intro
The first module, not actually stated as a module (its module 0), provides you with an introduction to the world of eCommerce.
You gather an insight to what is involved and what is expected from you for success with this business model. It clearly defines the model and provides a high level overview of each module in the course.
The second lesson takes a look results from other students who have taken the course; which typically ranges from $500-10k a day. This enables you to set your expectations and what you can hope to achieve through following the methods and strategies laid out in the rest of the course.
2) Setting up Shopify
The second module is perhaps one of the central reasons in why you are here, looking for the best Shopify Training Courses. This unit delves deep into store creation, customization and optimization.
There are over 20 in-depth lessons (one video per lesson) and by the end of this unit you will have gone from no-store to a fully functioning one.
You begin by learning the differences between a Niche/General Store, how and why you would want to start one over the other.
Next, you begin to build your store: how to start it, upload themes, add products.
You then go through multiple lessons to fully customize your home page, product pages, menu, checkout pages etc. From there you learn to bulk import products, setup payments, understand your tax requirements, set up a branded domain, create a sales funnel and more.
This is a really helpful step-by-step module that you can follow to create your store, quickly and effectively.
3) Sourcing Products
This module takes a look at the many different options to source products for your store. Regardless of whether you want to drop ship or not, there are many options each outlined in subsequent lessons.
You learn how to not only find and research for trending and in-demand products, but build supplier relationships, discover if there is an audience, spy on other stores, price products and the most profitable 5 niches.
4) Facebook Ads
This module was created to explicitly train you how to set up, manage and scale Facebook Ad Campaigns. Its excellent for beginners or even those of you who have had experience with FB ads but are yet to obtain a positive ROI.
This module teaches you completely how FB Ads work – including all of the technical aspects like setting up your Ad Account and FB Pixel.
It also teaches you different methods like the $5 a day method, the PPE method (pay per engagement) and the profit multiplier method. This is where you gain real value in the course; because it save you having to test and invest in ads that don't work.
Franklin breaks down how to create an Ad from scratch; finding your audience, writing ad copy, creating ad images/videos and scaling/killing successful and unsuccessful ads.
5) Instagram Traffic
Instagram is another Social Media platform that you use can to drive traffic to your store, and Franklin teaches you how to do this most effectively.
You learn how to find the best 'Influencers' who have a loyal following that consists of your ideal target audience. The Influencers will then market your brand and/or products on your behalf – for a fee.
You learn what kind of prices to pay them and the type of adverts that you should be providing for the best results.
5) Email Marketing
This is one of those modules that is applicable to all online businesses, whether you in eCom or not. Therefore, the takeaways you get here will propel any website that you currently have or decide to build in the future.
This module is all around building a following and collecting your customers (and visitors) email addresses. This way you can promote to your products to them in the future and reduce your ad spend collecting new leads.
You learn what a successful Email Marketing campaign looks like, how to build one and the best software to use. You also are taught the how to send emails, warm up your audience (so they convert) and improve your open rates.
6) Chatbots
This module is a prime example of how and why eCom elites stays current, and regularly updates as new methods evolve and become available. The chatbots module teaches you how to set up automated chat bots to speak to your customers on behalf.
This way, your customers can get answers to their questions quickly, even if its in the middle of the night and you are sleeping (or you want to spend some time away from your store).
This is the kind of functionality that ensures your store is working while you are not, and enables you to spend less time on tasks you do not need to.
You discover how to set up and optimize a chat bot, the best sequence flow, and how to install features on them to incentivize your visitors to become customers i.e. discount popups after specific questions are answered.
7) Sales Funnels
Another immensely valuable module; you discover how to leverage Sales Funnels for higher conversion rates and sales. The concept is all about sending your customers on a journey so they are more likely to trust and want to buy from you. Its about 'warming them up' so that buying from you becomes an easier decision.
This module teaches you how to install a complete Sales Funnel to your store. This will work on autopilot so that your visitors become customers, and your customers become repeat customers. Once set up your visitors and customers will begin to receive a series and sequence of emails and promotions which keep your products in their sight and in higher demand.
8) Google Ads
In the Google Ads module, you learn how to set up, run, manage and scale a Google Adword Campaign (advertise through Google).
This is an often neglected, yet profitable strategy so long as you know how to target the correct keywords and write effective ad copy.
Franklin provides a complete overview of an optimal campaign, and teaches you step by step how to do the same.
You will gather a firm understanding of what this marketing strategy entails and then the many elements of how to succeed through Google Ads. Keyword research, re-targeting, using YouTube Ads, and getting the lowest CPC (cost per clicks) are just some of the lessons covered.
9) SEO and Organic Traffic
This topic and theme is often sold individually as courses in their own right, but Franklin includes it for free in eCom Elites.
Another in-depth module, you learn how to optimize your store for the search engines and ensure that your store and products are found through Google, Bing, Yahoo etc. This is the best traffic in the sense that it is free and you do not have to pay for it.
You discover what keywords to go after (profitable and low competition keywords), how to analyze competition, build backlinks and more.
10) BONUS Content
The last module is the most fluid in the sense that its constantly being added to, updated and improved. Franklin routinely adds new videos and content to this module so its always worth checking out from time to time.
In the bonus content, you find a range of profitable strategies that Franklin and his students have discovered since the course was initially released. Strategies like the Coupon Site Trick, Warranty Upsell Trick, building massive FB Pages etc.
There are also a host of live Q&A recordings that Franklin documents from his many discussions with his students.
Why eCom Elites Is The Best
Now you know what you will learn on the course, here are the pros and benefits of the course, and why I see it as superior to the many other courses online:
Countless Success Stories – the course has delivered for hundreds of its students, and continues to be a profitable revenue stream for the teacher, Franklin Hatchett.
Easy to follow, replicate and understand: The learning experience is laid back, in chronological order, the platform is sleek and intuitive, and you can complete as many lessons as you want as quickly or as slowly as you want. The course is broken down into manageable chunks despite the large amount of content.
Very Affordable One Time Cost – Franklin doesn't need to, or have to charge a fortune for his course unlike what the majority of other overpriced eCommerce courses charge. With a one-time payment, you will have lifetime access to the course and the members portal.
Superior content and strategies – As a lot of the strategies and methods have been personally discovered by Franklin Hatchett, you will not find them available elsewhere. Signing up to eCom elites enables you to learn from the testing and investment that has already been spent. Through the bonus module, you'll always be able to access the latest and greatest as they are discovered.
Support and access to an eCom Community – With eCom Elites you gain the ability to message Franklin with any question and/or issue you have. This is great primarily when your stuck, but also when you're not sure of what to do. You also gain access to a Private mastermind Group with over 1500 students. This is a great, collaborative community where you can ask questions and learn from others
Bonuses – Weekly Additions and Updates – This is what you want in a course, that it is updated, relevant and specific as time goes on. Regular content is added every week which teaches you new strategies as they arise. If there are any changes to algorithms, software or major updates, you'll know how to deal with them.
Who Is eCom Elites Ideal For?
Due to the growing demand to set up Shopify Stores, enter the eCommerce space and sell products through Drop shipping, Franklin created his course be fully suitable and effective for beginners.
Regardless of whether you have any experience online, this course will teach you all that you need to know to run an eCommerce store through the Shopify platform.
You'll learn the entire process – from building your store, research, customizing your store, scaling your sales all the way through to paid ads.
Beyond this, the course is fantastic for anyone who is struggling to make a profit from their store. While there are modules on building the site infrastructure, there's a tonne of content regarding SEO, Ads, Email Marketing, Sales Funnels etc.
Therefore, this course is applicable and suitable for online business and websites in general.
You can apply what you learn in this course on any website you run now, or may begin, in the future. And these methods quite simply, work.
Some of the modules are courses in themselves, and knowing how Facebook Ads and Instagram Ads work can be a key tool in your arsenal for profiting online.
Final Words
There are a lot of Shopify Training courses available on the internet. It can be hard to identify which one is for you. Hopefully, I've made that process a lot easier for you with my recommendation above.
Remember, signing up to a good training course can dramatically fasten the learning curve. It can also, dramatically improve your results.
Through thorough research and personal experience, there are not many online courses out there like eCom Elites. Especially when it comes to depth of content, overall price and long-term usage and application.
Read Full eCom Elites Review | Visit to Learn More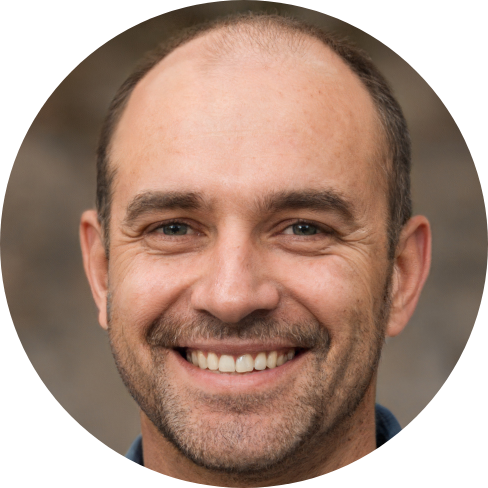 Hey, I'm Jeremy; a seasoned entrepreneur that has been earning his full time income online since 2005. My online business portfolio includes eCommerce stores and affiliate marketing niche sites. I also make money through Blockchain and Crypto. I created Unrivaled Review to share my knowledge, experience and recommendations for anyone looking to pursue such ventures.